Last week, the ELF (European Locksmith Federation) convention that was to happen in 2020, finally took place. It was organised by ERSI (Esperti Riferme e Serrature Italia) in Bologna, Italy.
The lockpicking competitions were set up by the folks from ParmaKey, such as Ivo, and they had help from Federico, now secretary of ERSI. Ivo and his team led the lever lockpicking contest at LockCon in 2019 as well and they used the same setup in Bologna.
There were three (small) competitions, in lockpicking, lever lockpicking and car opening.
In the lockpicking competition, there were cylinders and padlocks, both pin tumbler and dimple. In the final round, Torsten was the only one to open all 6 locks for the win. Both Béla and Harry opened 4, and with just a 4 second difference in total times, Béla took second place.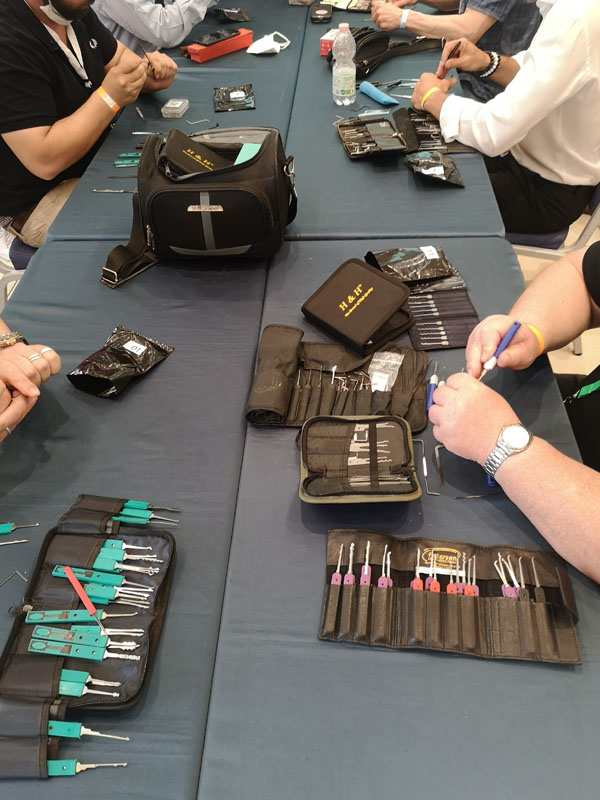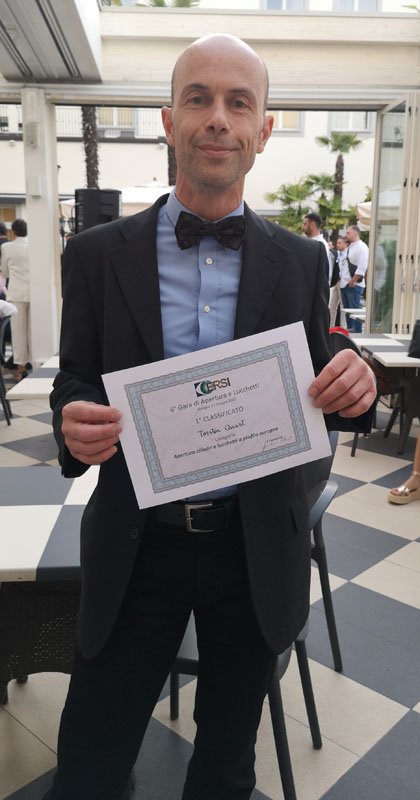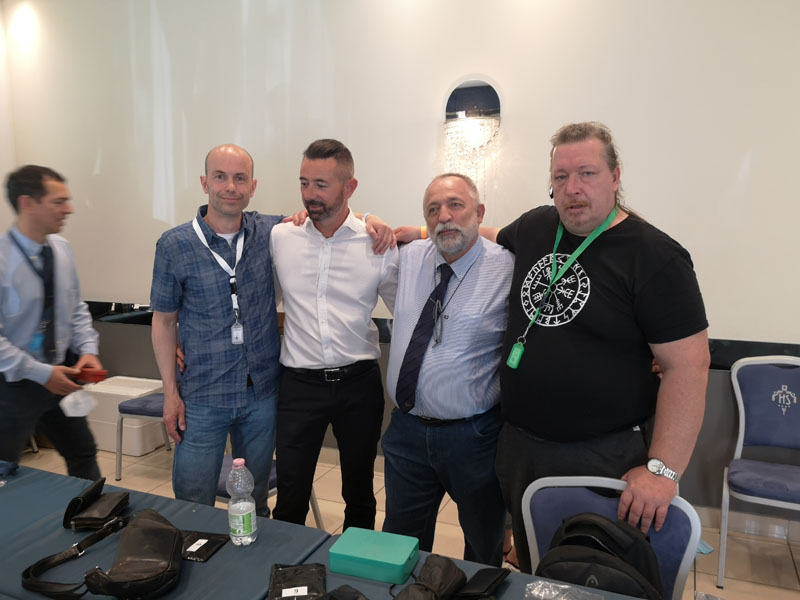 Then there was the lever lockpicking. Nice wooden stands were used with LEDs to show the lock being opened up to four times. These were 4 throw Italian locks, the same as those used at the previous LockCon. Both Morris and Mirko had 13 throws in total, but Morris did it a minute faster, earning him first place, with Mirko second. Federico Z. became third with 10 throws in total.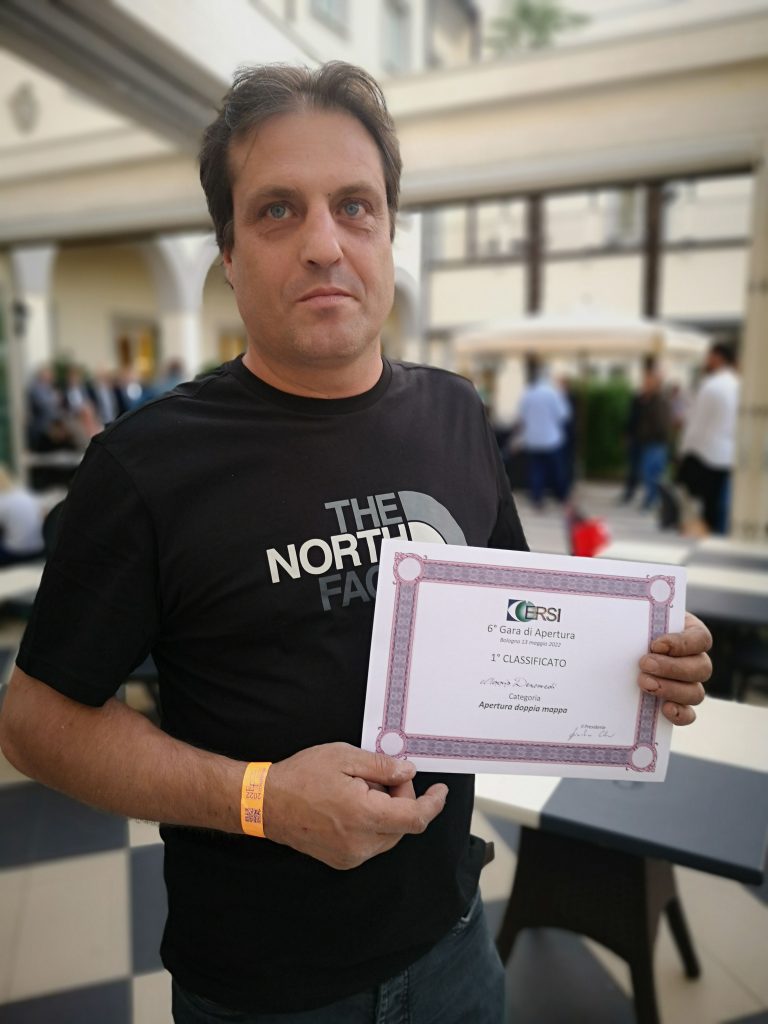 The third competition used similar wooden blocks as those used for lever lockpicking, but these held car locks (including the door handles). The corresponding lishi tool was supplied with each lock. Gianluigi won the final, opening 6 locks. Giovanni became second, opening 6 locks as well but slower, and Béla became third with 5 locks opened.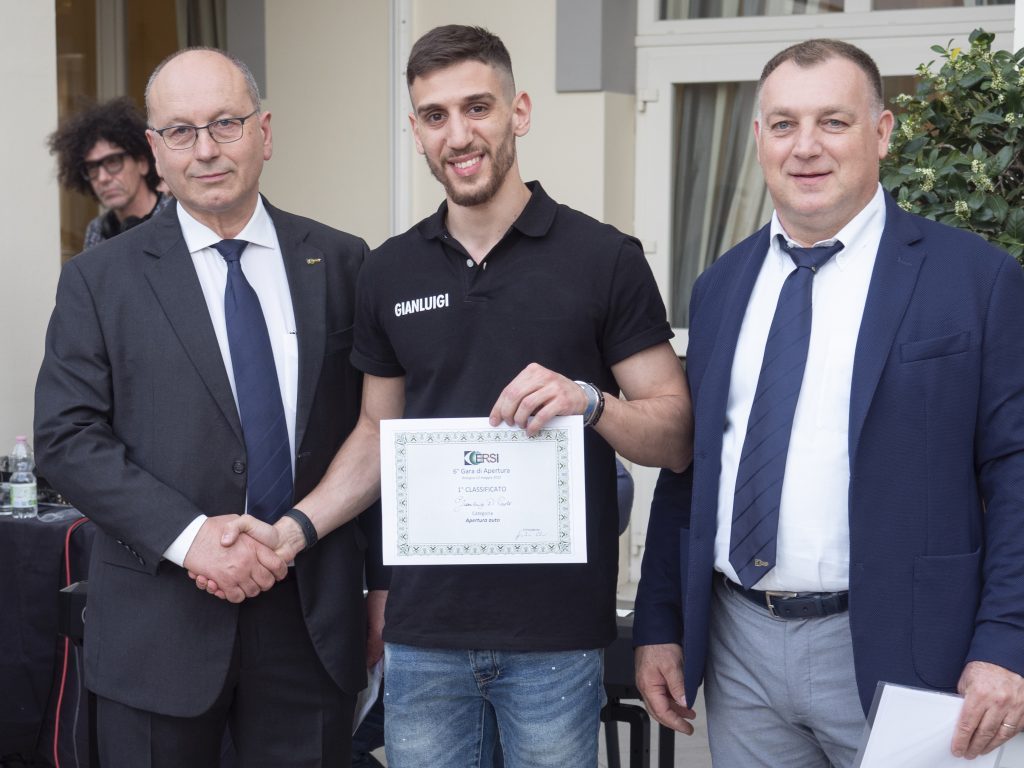 – Walter