Hi everyone, this is a quick blog post to show off a lockpick set by Lockpick maker Moki who also makes wonderful pick cases, as seen below. These cases are made in part from bicycle inner tube, which appealed to us.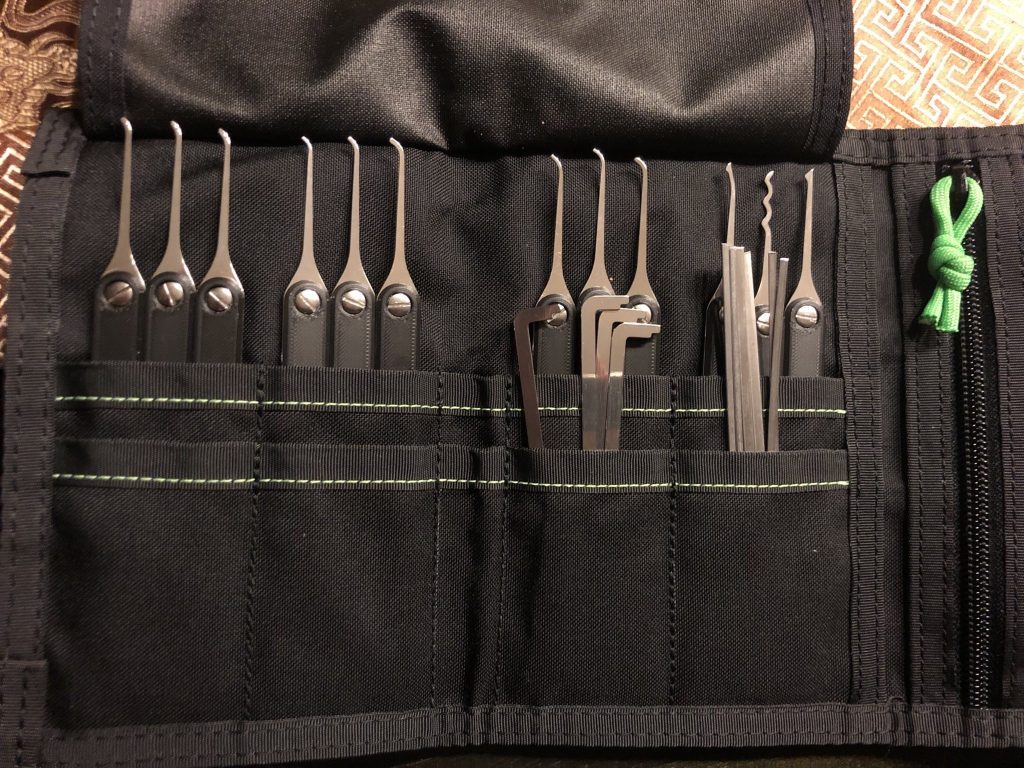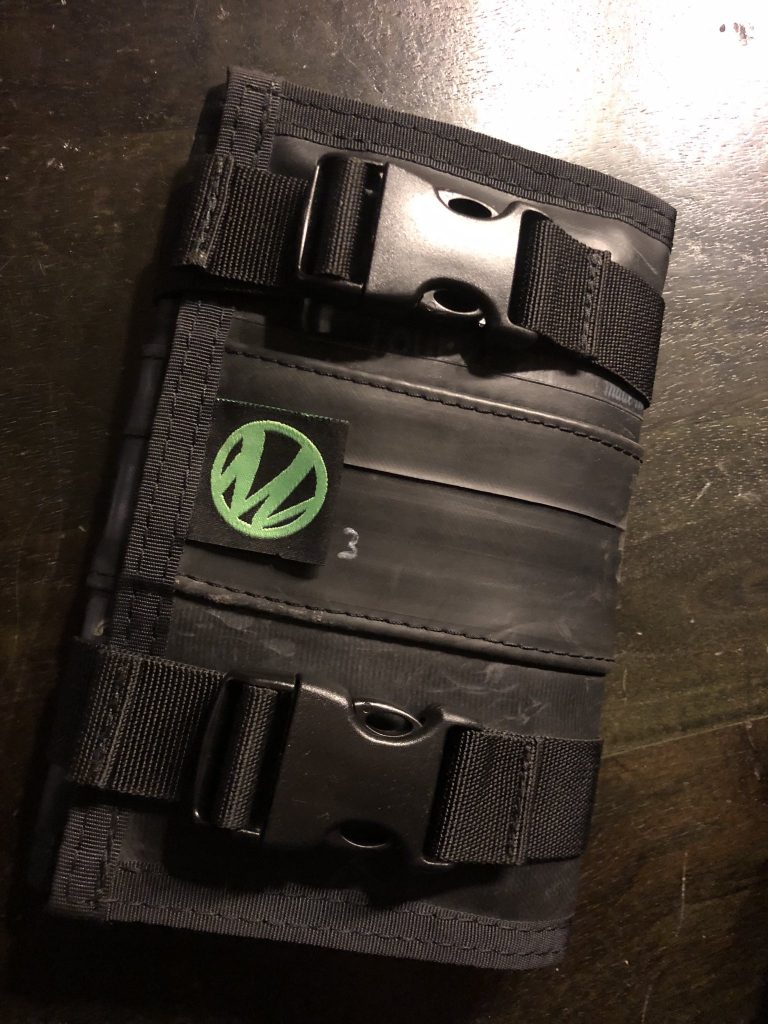 The Moki set contains three hook sets; small, medium, and deep hook of pointy, flat and round hooks similar style to the Sparrows SSDeV and Law Lock Tools Tipene set. All the lockpick shapes work very well. There is often debate on which is best, but we are open to all lockpick shapes, each has their function.
While we don't expect to break these lockpicks, it's an interesting design choice to have a replacement tip in the handle. All lockpicks came heavily polished, more so than any commercial lockpick we have seen.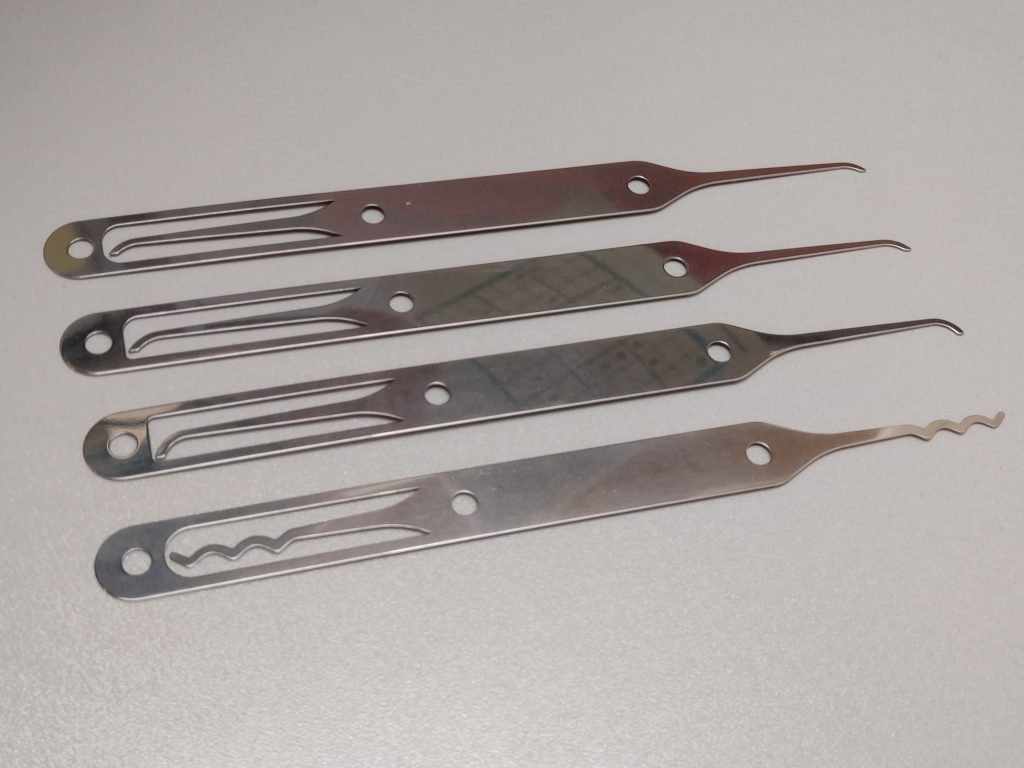 The lockpicks are longer and wider than standard lockpicks, think Law Lock Tools Pro, or Sparrows Sandman. Due to the size, the picks are quite flexible and are thus heavily improved with handles. Moki sells 3D printed handles from PETG, and has sold thick metal handles in the past. But it wouldn't take much to make your own.
Experimenting a bit with the size and shape shows 2mm at each side works best. The screws in the set require countersunk holes, and are a bit fiddly to put together.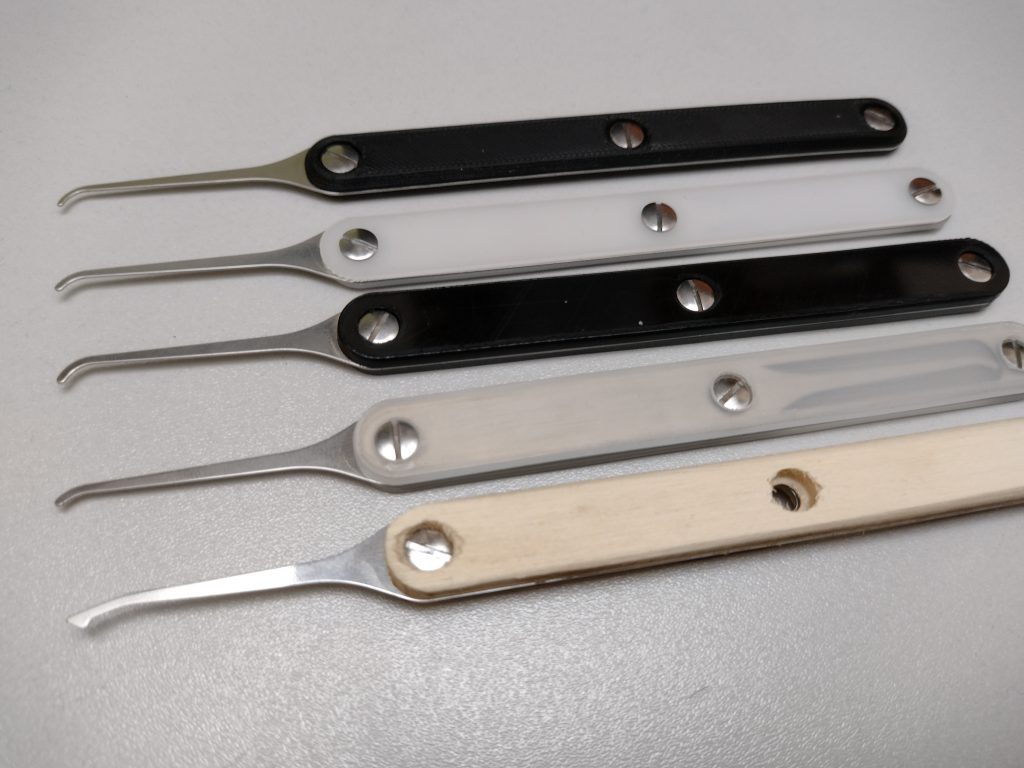 It is quite interesting working with these different handle materials. The 4mm thick wood is superb in feedback, but is thicker than any usual lockpick.
All plastic handles are an improvement over the handleless lockpicks, but none have the same feedback as glued/welded metal handles. The search for the best handle continues…