This weekend at the Wendt lockpicking event, I spoke with the gentle people from BESA specialty lock shop in Belgium. They brought with them a very intriguing cylinder. It's a KESO Octro 4000S dimple cylinder, but what makes it special is its size: it is a 14/14 cylinder (total size 2.8 centimeters).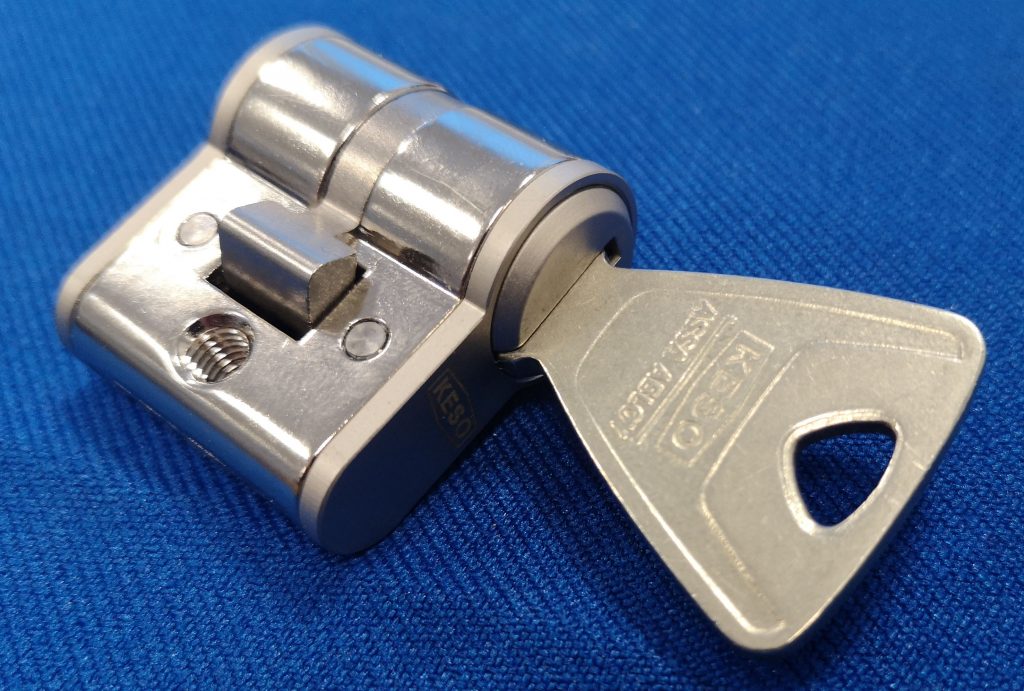 The key is a normal sized key. It goes all the way through the cylinder. That means that the bitting interacts with pins on both sides of the key, which in turn means that the key must be symmetric.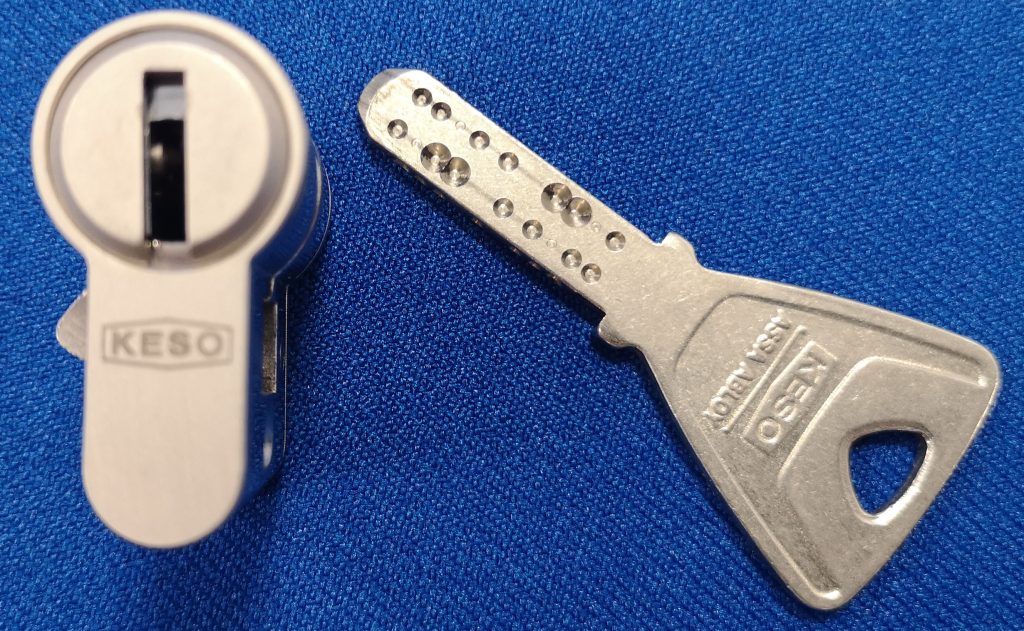 Indeed it is. When the key is inserted, you can see it while looking at the other side.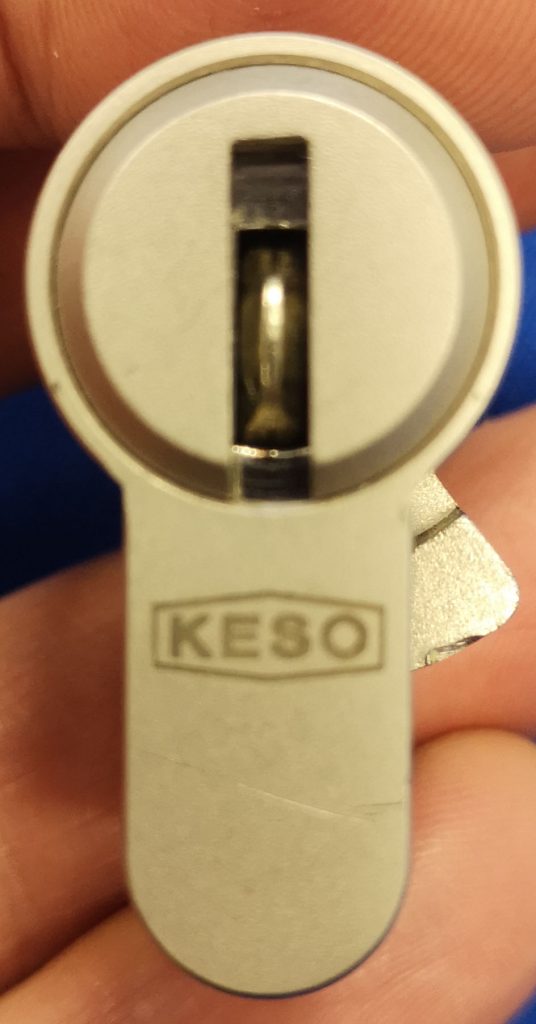 By looking at the key, there could be as many as 30 pins in there. Not bad for a 14/14 cylinder, especially when you compare it to the 20/20 cylinder that had just one pin I wrote about earlier (see https://blackbag.toool.nl/?p=3882)!
If you have one of these to spare or know where to get them, let me know.
Walter.