Yesterday we accepted an offer we could not refuse.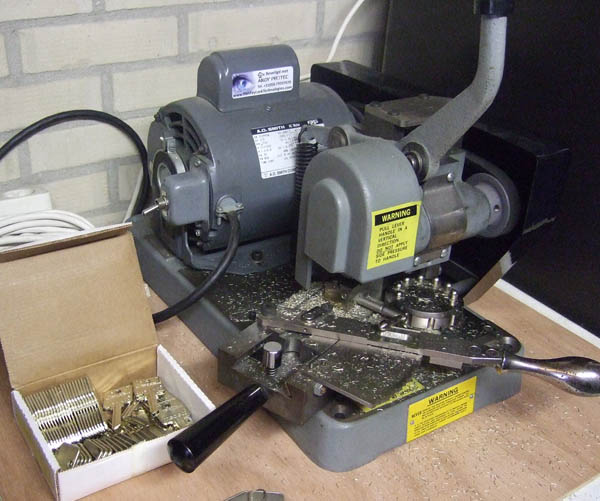 It was not cheap, but we managed to buy a medeco bi-axial key cutting machine and some bi-axial locks and blanks. Very nice material for the Dutch Open in Sneek.
The machine must be kept out of reach with children, as the metal particles that come from the keys are very sharp and nasty. I had to move the machine to a place with a concrete floor because cutting a few keys almost ruined my carpet 😉
But finally having locks, blanks and a key cutter will allow us to verify Marc Tobias his claims and play around with the system ourselves. And it is a great asset for the Dutch Open in Sneek ….
Now all we need is an ARX pinning kit to make things complete. Anyone got one for sale?