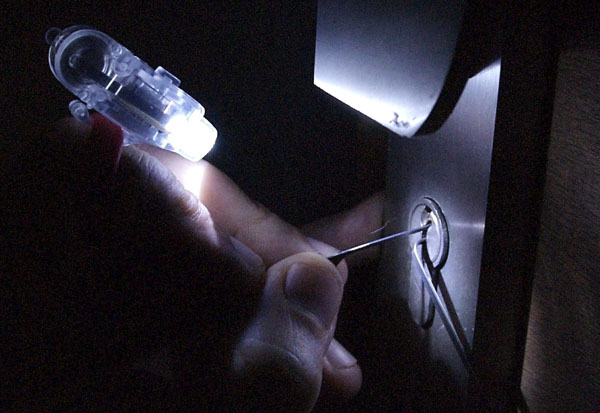 We are in the process of having a special pickset designed for 'the last Hope' conference, and are thinking of other cool gadgets/merchandise we can bring with our logo on.

Even though the 'LED ring' is a nice gadget, it might send out a wrong signal having it handed out with the Toool logo stamped on it.
The last thing I want to do is give our hobby a bad name or bad reputation. And images like the one above certainly can be interpreted wrong. But the idea of using an LED ring for picking locks is just too funny not to mention.
And they are pretty cheap too (mirror) …