Just one more week till the Dutch Open in Sneek is going to happen.
An exiting time. And a very busy one. Today I collected 50% of the
locks we will use for the games. Since a lot of sportpickers always
want to know what they are up against here is some info: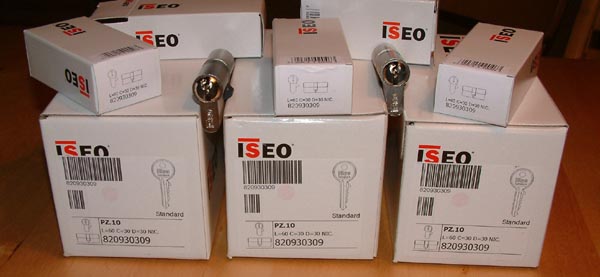 For the regular games we bought a bunch of ISEO 8209 locks. A nice and
decent lock. Time will tell how pickable they are, but I expect each Ssdev and Toool
member to at least open a few of them.
For the finals and semi-finals we have bought 'federal locks'. These
locks are much tougher to pick. Six pins and some of them serrated. Only
the best four lockpickers of the Dutch Open will face these locks.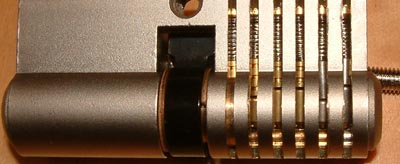 To also give the less talented (or lucky?) pickers a chance to win a
nice price, one of the federal 'cut away' locks will find a new owner by
a small lottery (among with a some other nice prices!). So please join
the games! You can keep one of the official locks used in the games too.
For the real diehards close up images of the keyways are available here.
Close observers will see both keyways look similar. The Federal keyway
is a little more narrrow. Iseo keys do not fit Federal, but Federals does fit Iseo.
More on the Dutch Open 2006 coming up this weekend. You can still
register till Monday (if you are an Ssdev or Toool member).