Just got back from an intense weekend in Spain. The Spanish APECS locksmith organisation asked us to give an impressioning course.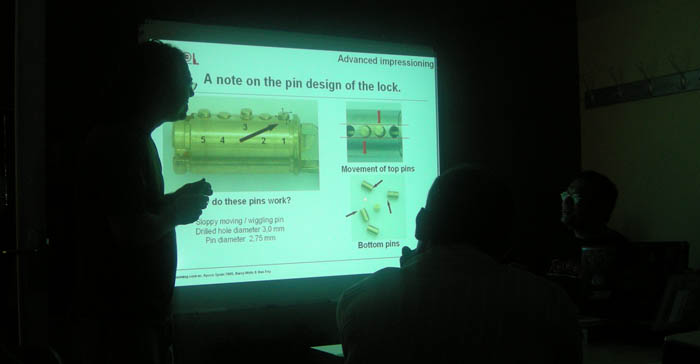 APECS asked us to focus on the practical part of impressioning so the members can use it in the field to open cars and doors. But still a quarter of the total time was spend on presentations and explanations. The course was a big success: In this two days we brought them up to speed to what is possible and how the technique can work in their favor. Two classrooms were formed and Han and I assisted the students in each room. Before the course we did ask them to bring a sturdy vice (so the locks do not wiggle too much), and some people took our advice very serious (it took two people to carry the vice in).
For this course I bought a Dino Lite USB microscope (with polarizing 'anti glare' filter) and stand, to be able to show the marks on the key on the beamer, and to shoot some nice images for my powerpoint presentation.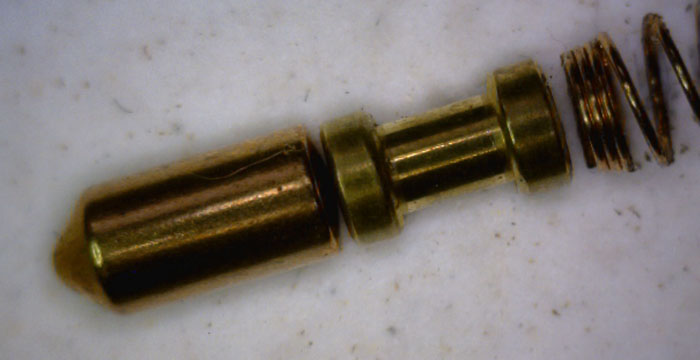 Before the course we received lock samples and Han and I managed to discover some interesting things the local locksmiths never thought of before. We made the security features of the lock work against it. More about this at the lockpick village at HAR …
All in all a very successful weekend. One that most likely will be followed up in a couple of months (if they manage to fill another class)….
More images on the APECS foto gallery soon I guess …