WOW. When we set up Toool.nl a couple of years ago we could not have
imagined to be where we are now. Lots of people know about our crazy
hobby and passion for locks. And it is good to see our positive
attitude attracts people with the same open mindset. Currently some
very capable and trustworthy people are setting up Toool lockpick
sport clubs in the US. They are very aware of the pitfalls on the
road, and I am sure they will do fine.
They sure know how to build a website and give structure to a club.
Check out the site of Toool.US that went live today!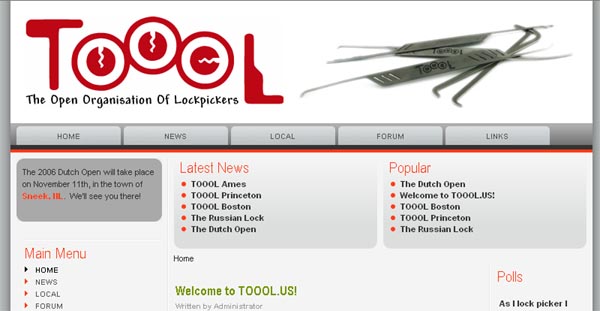 I am real curious where this is heading…. World domination 2009?!?
To be continued …