At lockpick village you can learn the art of lockpicking and other clever way to bypass locks.
Maybe one day there will be a real lockpick village on this planet.
For now it is a mobile village, that travels from conference to
conference. The village does get more professional over time and so do
the people that run it. Thanks to people like Eric Michaud, Eric
Schmiedl, LSI, Renderman, Deviant Ollam and many others the Hope
number Six lockpick village was a great success.
For those who missed it some exclusive video. If you are on this video
and would like to be edited out please send me a private message.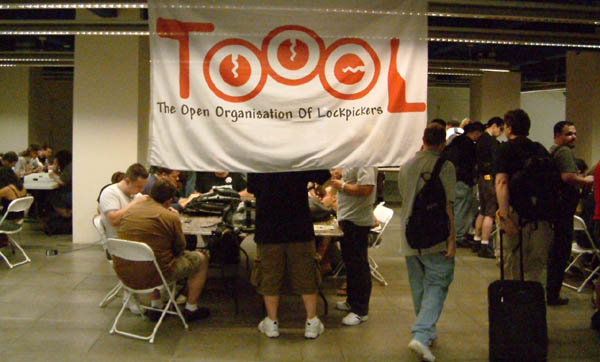 Next stop for the mobile lockpick village is Defcon …