I was already given a 'golden SSDeV' pin because of my work in promoting locksport. But in general the only people wearing these pins are champions of one of the German locksport disciplines. And up till yesterday, nobody outside of SSDeV earned one that way….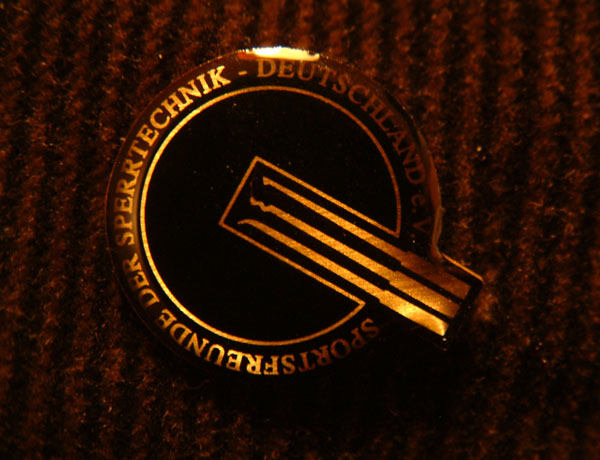 For more then ten years German based SSDeV is organizing championships, and for all that time nobody outside their community managed to win one.
Until yesterday, when my dream came true. I finally won a German SSDeV game. In his case the impressioning championships (but frequent readers of this blog could have guessed that). And I really earned and deserved my golden pin the right way!
Besides winning the games, I also managed to break the 'time record' that was previously owned by Peter Danilov (05:35). I opened my lock in 05:13. And … in this time even managed to file two keys! My first key was cut too deep, so I had to remove it from my handle and change it for a new one. I still do not understand how I managed to file two keys and break the 'fastest time' record, but it for sure explains the blister on my finger.
Looking back on it, I must say I relatively quickly mastered impressioing. My first serious blogbosting dates from January 17, 2007. I admit I invested a lot of time, and must have files at least five hundred keys from that day on. The moment of pure bliss yesterday was worth the efforts …
For level of completeness: The second place went to Ronald Mayer in 10:51, followed by good old Arthur Meister in 10:52. That is only one second between the second and third place. Fourth place went to Dörthe Clemens who was really thrilled by opening her lock in 13:00. Fifth was the person I feared most at the beginning of the games: Dr. Manfred Bölker had an off day and opened his lock in 15:24. Sixth was André Matuschek in 38:40. Last one to open the lock in the 60 minute limit was Micheal H. in 43:54.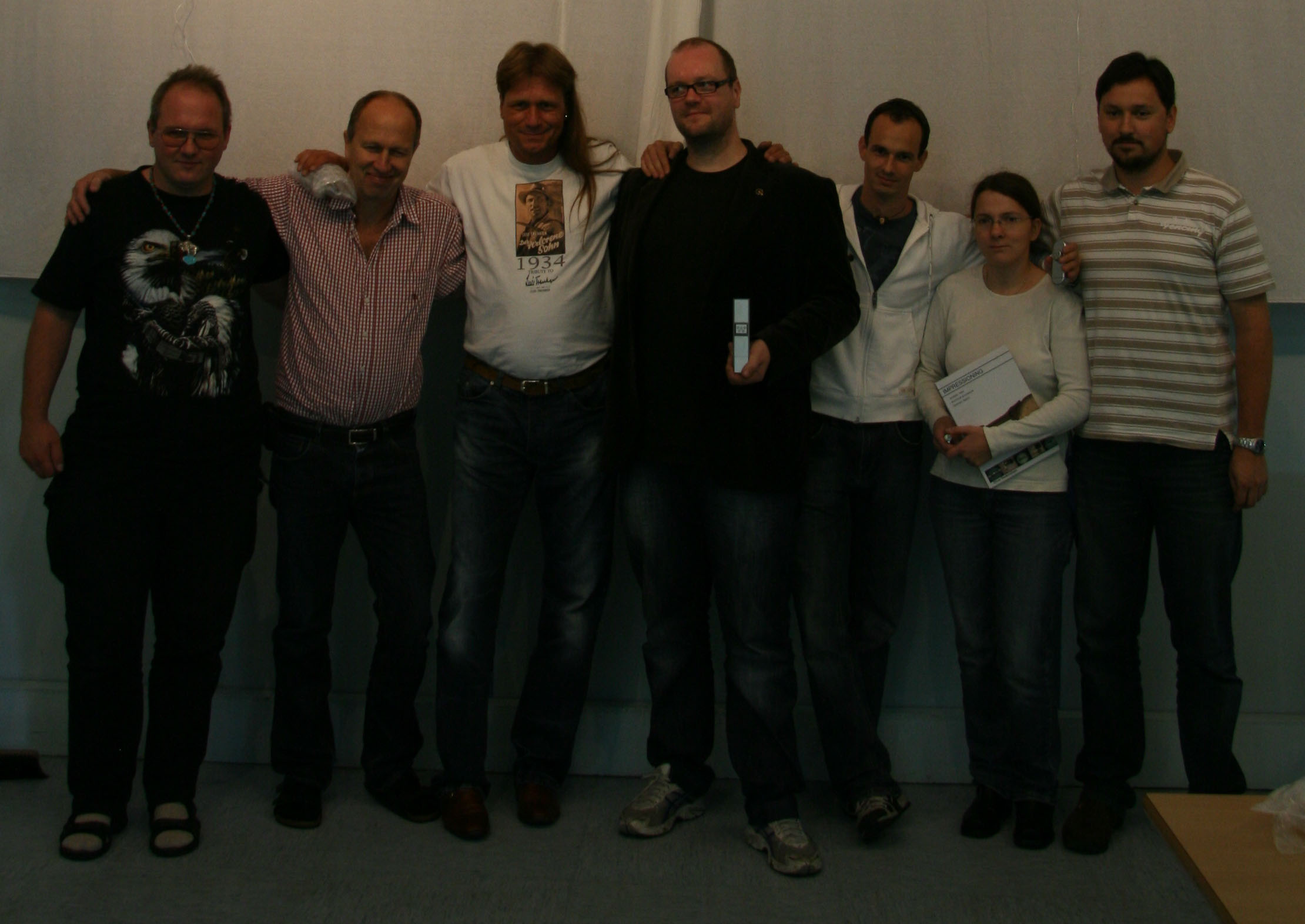 At the ceremonies, SSDeV president Steffen Wernéry publicly congratulated me and said he was very happy for me. One sentence later he said (with a smile) that the outcome of this event was a disgrace for the German organization. For the first time ever, a "non-SSDeV'er" became 'Meister'. He promised 'a nice reward' for the person who would bring back the impressioning title to Germany at the Toool.nl organized LockCon event next month. In other words: there is a price on my head 😉 Well … I am not loosing any sleep over that. On the contrary, it is one of the biggest compliments I received in a long time.
Lets see if at LockCon this tradition of 'non Germans' winning lockpicking championships can be continued. I know for a fact we have some good (and fast) lockpickers at Toool.nl, and the list of highly skilled lockpickers coming from other countries is quite impressive too. And we all know it can be done now….