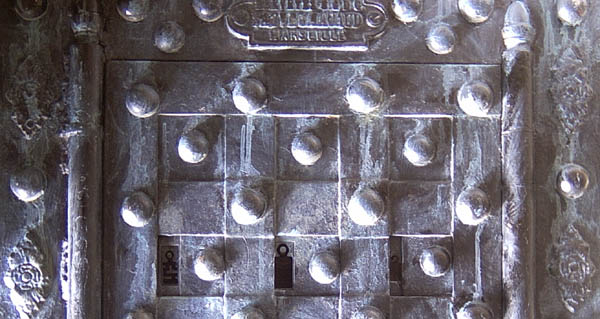 Besides lots of press inquiries we also are swamped with people who want us to open locks for them. For example, yesterday at the Amsterdam Toool meeting someone showed up bringing a 1984 payphone without keys. And yes, we did manage to open it.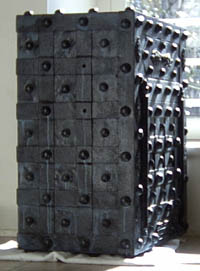 The latest challenge came by mail. It is a big box that contains three locks. The text accompanying the images was: "I have an old trunk/coffin/strong box which comes from Damascus, probably modern (second half of XX century). It has three key holes (traditional keys) but all of them missing. Do you think there is anything that could be done to open it? We have much interest in doing that."
Looking at the images I think this is not a box with three locks, but a so called 'trick lock box'. My guess is you need to move one of the round knobs, or stick in a small pin trough a crack to either open the box or reveal the real keyway. But we only know when we visit this person and take a close look at the box personally.
So far we do not know more about the box, but maybe one of the blackbag readers knows this box or has some advice?
To be continued …