I promised some exclusive video's shot at the Dutch Open 2006.
At Sneek I met a guy named Paul, who was from the UK. Man did he have
nice tools to show. I am glad he was willing to also show them to you.
Here are some of the nicest tools on the market! Click on the image to see the video.
Falle decoder pick for the UK Chubb 110 lever lock. Clever tool!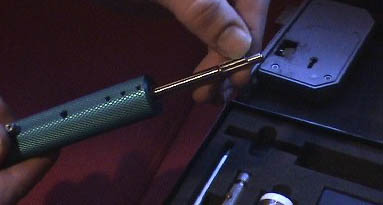 Falle decoder pick for Ford Tibbe disk locks. Also a clever tool!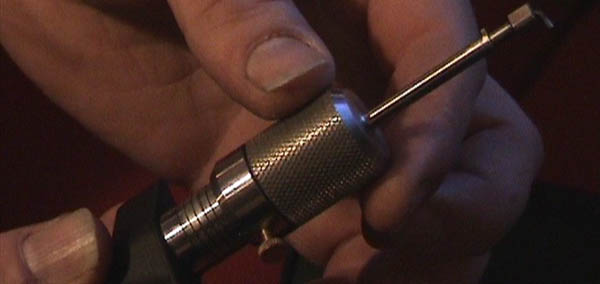 Please do not pay attention to the noisy environment these videos
where shot in. After all, it was the Dutch Open… humming and buzzing
with interesting people exchanging the latest tips and tricks….
I hope you will enjoy the videos since I do not know how often I will
have time to update this webblog the following week.