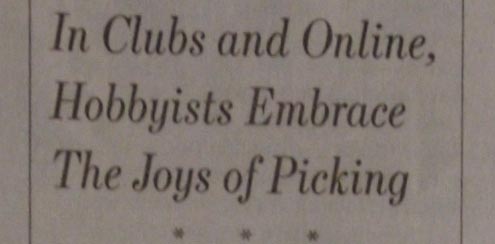 Wow … In today's Wall Street Journal, there is a nice article on
locksport in the US. I am glad to see the locksport groups in the US
know how to talk with the media and get their point across without being
portrayed as criminals. Read the full article here: Page 1 and Page 2.