I am here at the safe opening weekend and can tell you some monster safes are being opened as I type. As always the weekend is a great success, with safe techs from all over the globe attending.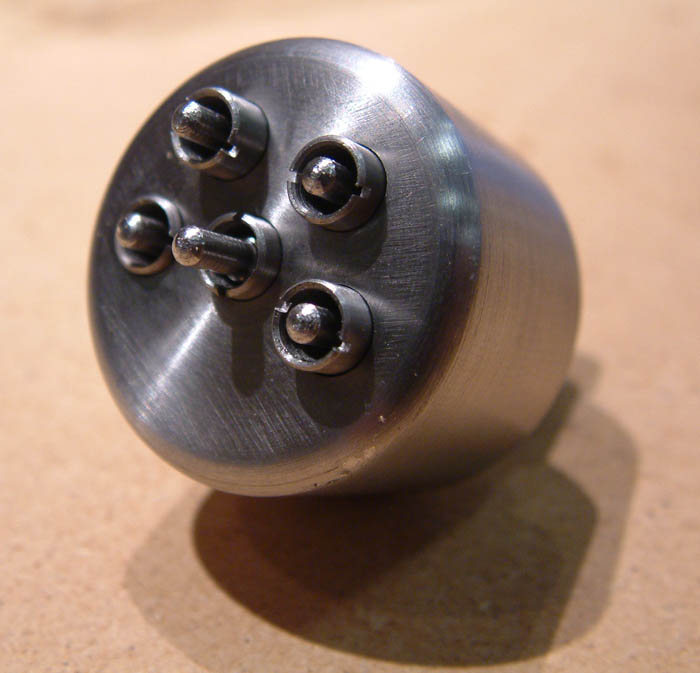 One person who is a safetech and brought some tools to sell (like the electronic stethoscopes people here are found of) at the little marketplace here is Gerald from Berlin. And Gerald also is the inventor of the Gemini set up key. With this tool we finally managed to open the Gemini shield in the Dutch lockpick competition, and I now had the opportunity to ask him some more details about it.
One thing he did show me is a fifteen year old prototype (more images here and here). And since I know blackbag readers are curious I shot some images of the latest generation tool and the internals for you. Here is an overview of the tool, and here you see the pins used to keep the inner and outer pins in place. The inner pin can be changed in height by turning the knobs at the back of the tool.
The depth of the outer pins are changed using a screwdriver and the inner pin goes straight trough it (and is also threaded). I hope the images speak for themselves.
Geralds stories are interesting. And a little mysterious too. The tool was available on the free market for one year (for around 500 euro), and later just more or less disappeared from the popular lock tools catalog. Maybe not enough demand?!?
Anyway, got to go now … Rob just fired up his (by now famous) BBQ ….