I bet you have never seen this lock before.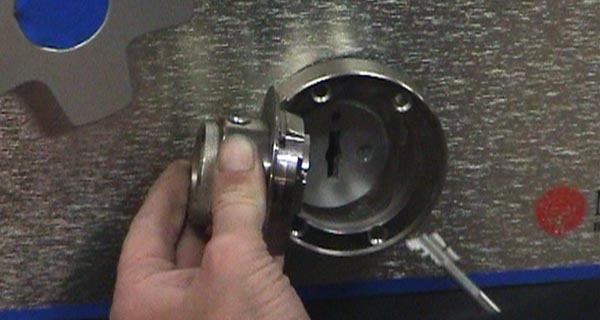 If you have you are either a Russian 'diplomat', have worked as a high ranked officer on a
Russian nuclear submarine or operated a nuclear plant there. Or you are a member of Toool or Ssdev.
Little is known about the lock, only that it is (was?) in use at the
most critical parts of the Russian government and military. Fact is
this lock is extremely rare. A US DOD lock specialist has been trying for
years to get his hands on one, without success. He only located three
of these locks in the world. Safe technician Paul Crouwel owns one of
these three locks. He will show you on the ins and outs of this very
special lock in an exclusive blackbag video (wmv 77 Mb).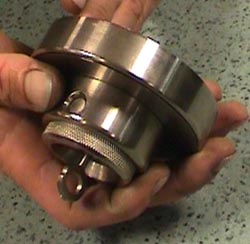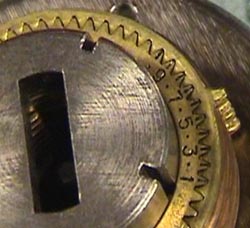 The lock has a seal function. It does not take much force to
break the lock open. The design goal was obviously to prevent
unauthorized and surupticious access. The story we heard was that the
lock was in use at Russian embassies. Instead of importing heavy safes
from Russia they just bought a decent model on the local market. They
secured the entrance of the original key hole with this lock. So in
order to open the safe you first need to get passed this 'seal lock'.
To open it you need to dial a combination and use a key. So it can also be
used in a system where two people are needed to open a specific safe.
One person knows the combination and will dial it while the other
person only has access to the key and operates it. The other story we
heard was that is was used in nuclear facilities and submarines. But
we do not know for sure. We do know it is a lock with a strong 'spy vs
spy' smell.
If you know more about this specific lock we would love to hear from you!
(* More info is available here )
(** and you might want to read the comments …)