Although at Toool, we normally pick locks without having a key, it is also interesting to occasionally look at other ways of opening a lock. I got my hands on a Quick Key Easy Pro kit from Multipick (not affiliated) and decided to test it out. I took it to the Toool meeting with three locks to test it out on.
First up was a BKS Janus lock. I combines the two substances to make the mould, but spent too much time kneading it, it was already partially hardened when I wanted to press the key in. The second try, I hurried up a bit more and it worked nicely. I heated up a pellet of metal and poured it in the mould.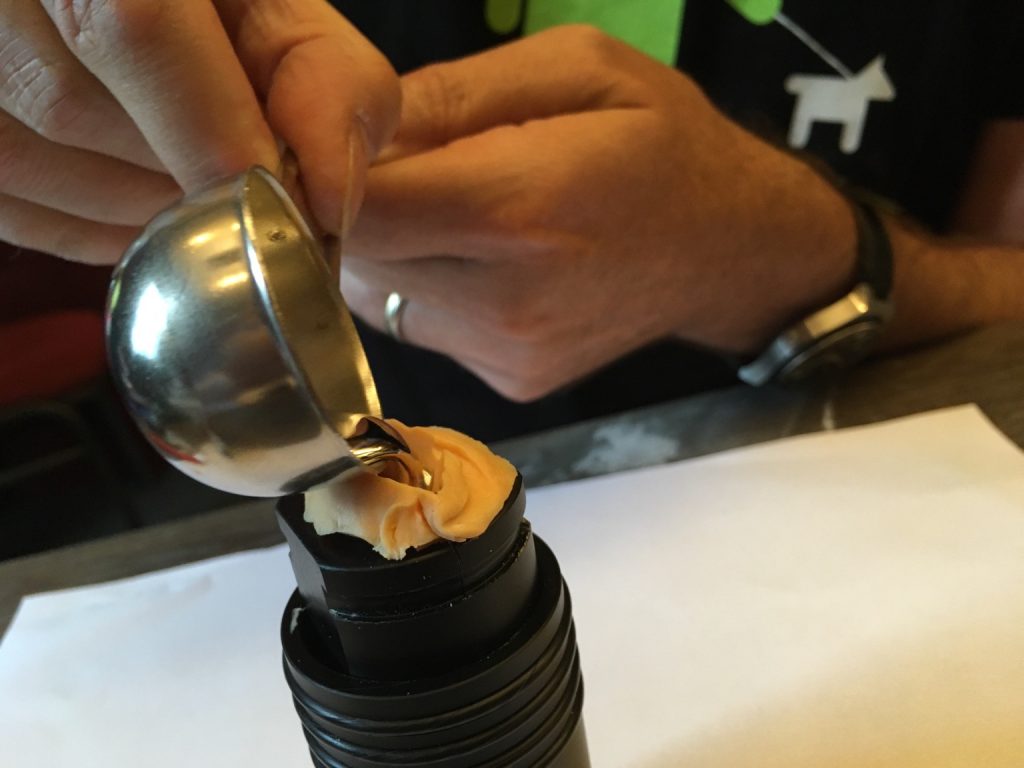 After a short wait, out came the key.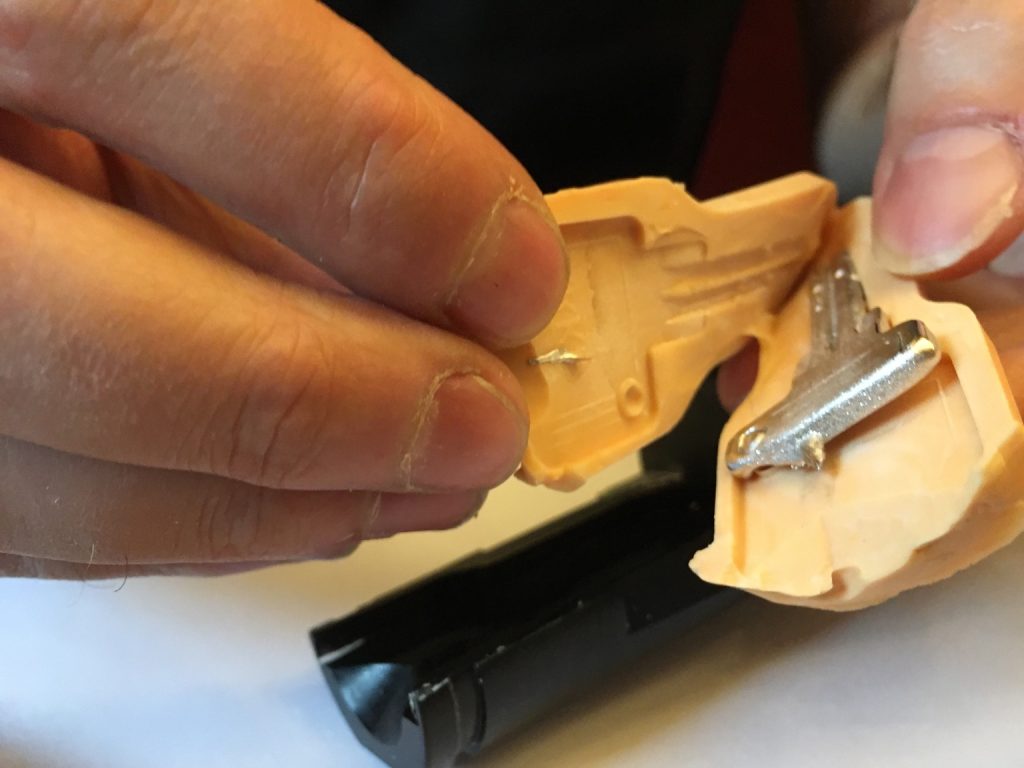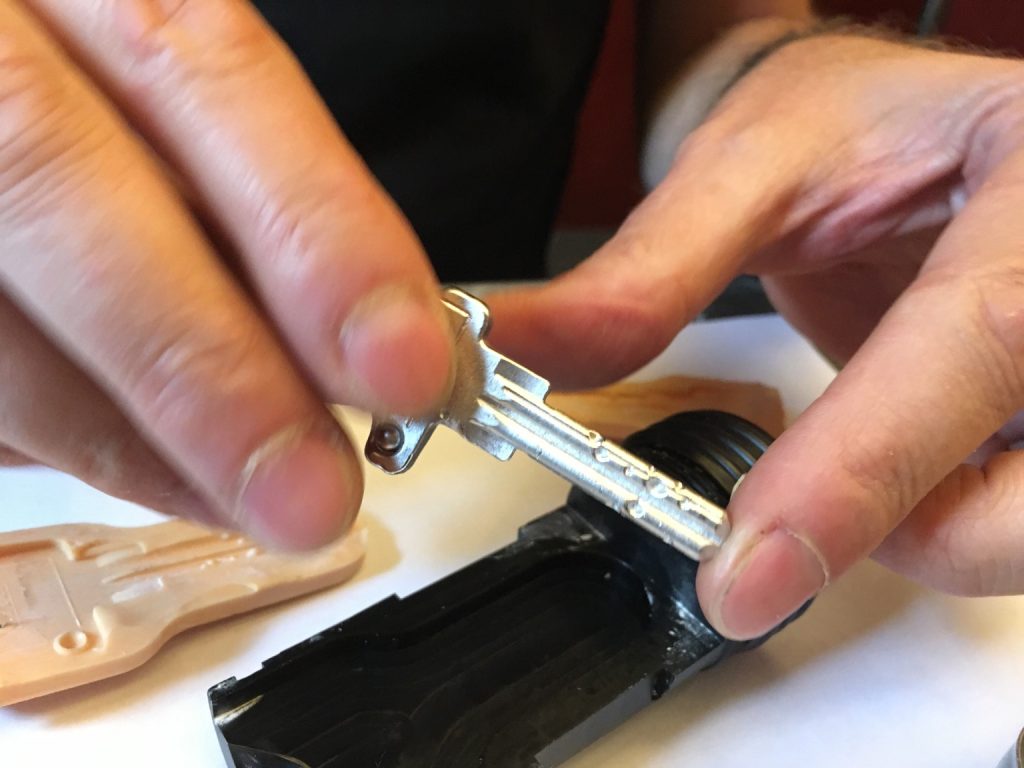 This key is quite sturdy and is thus easy to create using this technique. But the tolerances are quite small. Does the key work?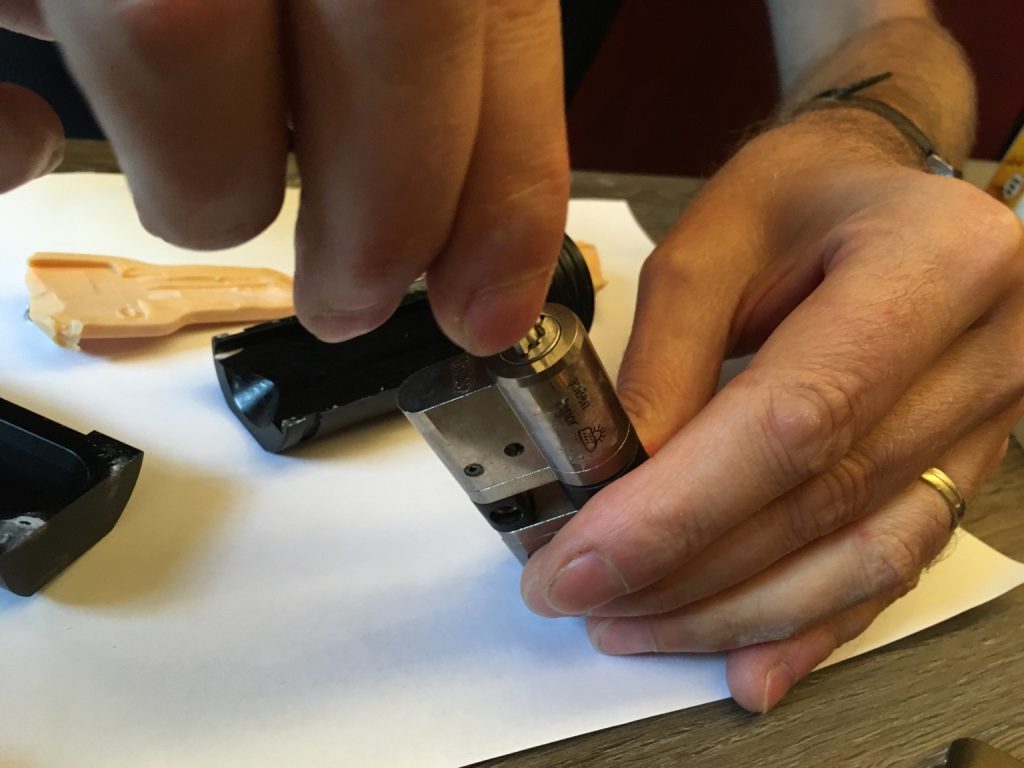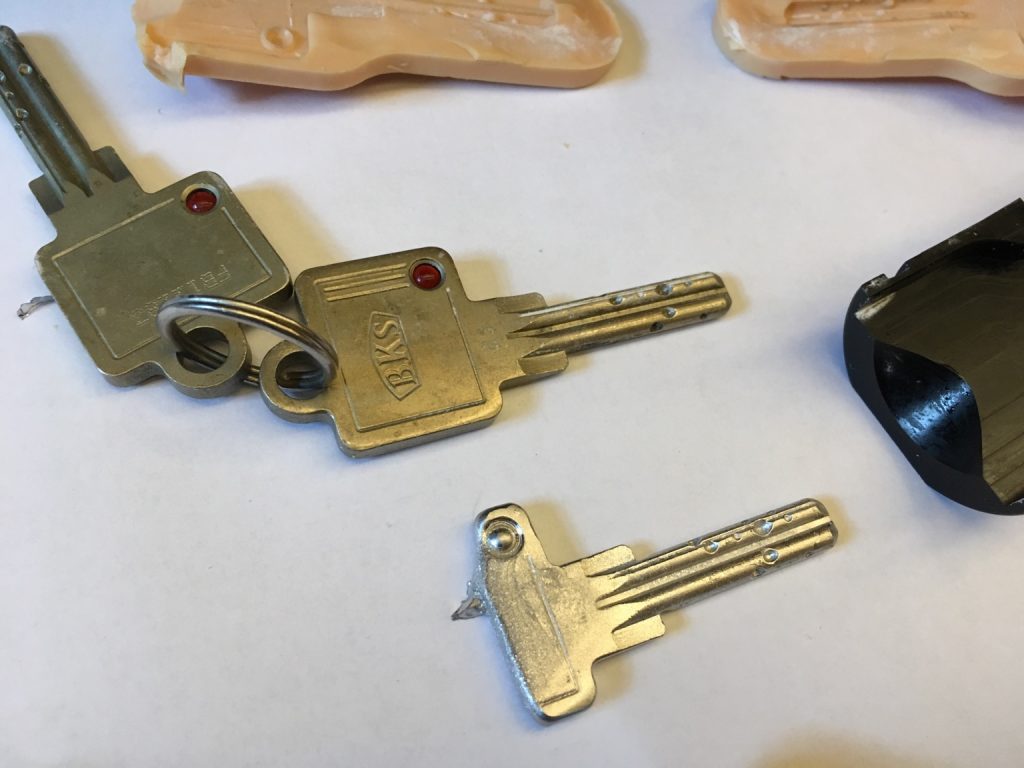 Yes, it does! And that for the first key I am making with this kit. I'm impressed. Because this key was a success, I decided to take on an even bigger challenge and duplicate a DOM Diamant key. This key is very hard to duplicate, as it has very thin pieces of metal going down the key. The first attempt yielded a key that was incomplete. The metal had not gone all the way in. I melted that key again, made it slightly warmer and tried again. The second time, the key that came out had a hole in the middle, but it had metal in all the important places. And what do you know: this key worked first time around!
Jos made a video of me duplicating the key. I hope you enjoy watching as much as I enjoyed copying the key. Sorry for talking Dutch in the video 🙂
Walter.