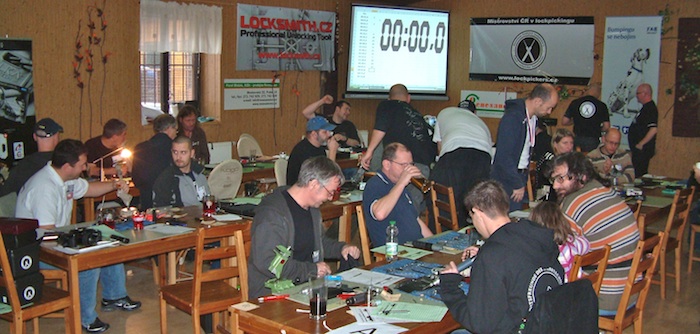 Just a short blogposting this time to get me starting blogging again 🙂
Last weekend had a great time near Prague at the Czech lockpick championships. The Czech are friendly, well organized and sure have a lot of very exotic locks.
Our German friends from SSDeV kept scores on their blog (in German).
Below a small video of one of the rounds in 'freestyle'. Many electronic pickguns and very fast opening times.