I guess I will postpone my vacation to Russia for a little while…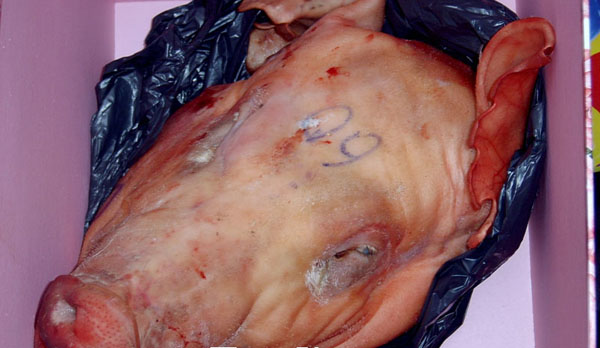 In the comments of the Russian lock article an interesting discussion
was taking place. People who call themselves a Russian lockpick
sportgroup, fans of locks and lock manufacturer had spicy comments
about me. They did try to invite themselves to the entire Dutch Open
weekend. I kindly told them people I never met before are not welcome
to the closed part. I guess this was one of my best decisions this
year (so far).
It took them a little while, but now they found a reason why they were
not welcome: I am on the payroll with ASSA abloy group and am nothing
more then a puppet on ASSA abloy strings. In their fantasy story they
drag in Russian thiefs, the Mafia, the KGB and even narcotic abuse.
Truth of the matter is I think they are just disappointed.
Disappointed I did not want to be the 'independent expert' to publicly
scrutinize the Yale lock that competes with them on the Russian
market. Personally I could not care less if it can be bumped or not.
If a company wants to hire me to publicly attack competitors locks I
kindly say no. It is just not ethical. If I was in it for the money I
would have gladly accepted, but I did not. And of course they are
disappointed they could not bluff their way into Sneek. I assume in
their area they do not hear the word NO often.
All in all it is a very sad rant. And for me they show not to be
security professionals. Professionals do not get carried away by
emotions, but act … professional. The way they personally attack me
on me being a little bit too heavy is also rather … sad.
And for the record: I do not smoke…. never did.
Coming back to being on the payroll of ASSA Abloy: I have an income
and do not need support from anyone. And I take pride not to be 'for
sale'. If you make such claims please back them up with facts. There
simply are none because I am always very careful when it comes to
taking money from the lock industry. Even when testing locks for the
biggest and richest lock companies I rather receive a nice cut-away
lock instead of money. And all the companies I work with know that I
will not hesitate to publicly show attacks to their locks if I
discover them. Of course I will give them 3-6 months time to fix it.
But I will always publish them.
All in all a very sad attempt to damage me and my reputation. So far I
think it only works counter productive. In showing this unprofessional
attitude, and publicly complaining I do not want to be hired to test
the competitors locks as an 'independent expert' for them.
And the website they put up. It is weird. They seem to be in war with
the entire world. Look at the 'independent lock fan group' handing out
heads of pigs as trophies… brrrr …. it gives me the shivers.
I can advise everyone to at least look at this link and click around a little:
http://locksclub.nm.ru/com/new_290506en.shtm (* Mirror)
For me this is the end of this conversation. Unless there are claims I
feel are worth to comment on I will not spend time on these people
with their tinfoil hats and conspiracy theories. For me this case is
closed. I only deal with rational professionals.
(* that was fast … minutes after my postings the russian pages went down. Here is a mirror)
(** that was even faster …. site is back up again. Was it a glitch or they figured it was no use?)