When Paul Crouwel showed us his (by now famous) 'russian lock' people
wondered what other high security locks are out there. Well … here
is one from NATO.

The source this time is German safe technician Oliver Diederichsen.
Besides being a gifted safe opener Oliver (Oli) also is a picktool
maker and lock collector. And soon he can add writer to that too. He
is almost done writing on a book on impressioning that I am looking
forward to for a long time. His collection of special safe locks is
still growing, and he drew my attention to one of his latest
purchases. It is a lock made for NATO and was used to secure
containers. Looking at the dimensions of this thing it reminds me a
little of the Chubb Manifoil combination lock Mike van der Stelt
showed us in Sneek.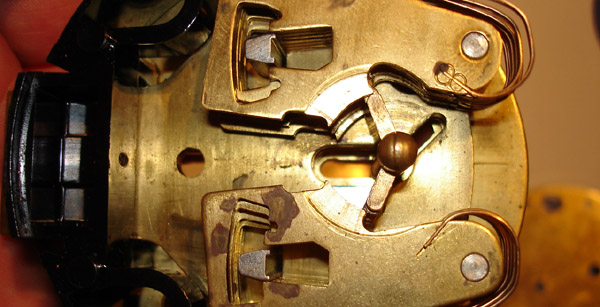 Hopefully Oli will mail some more info about this NATO lock, but for
now you can look at some high-resolution images of this remarkable
high security lock yourself. And while you are at it visit his open
directory of of safe lock images. It is worth your time….