I have good memories about being in court … as an expert witness on locks.
It is nice to be able to shed some light on a difficult problem and make the difference. The few cases I have been in court it was all about the insurance company not willing to pay. They claimed cars could not have been stolen because of very advanced anti-theft immobilizers and locks that could not have been opened without any signs of damage. In all cases Han Fey and me were involved they lost the case or paid straight away after reading our testimony.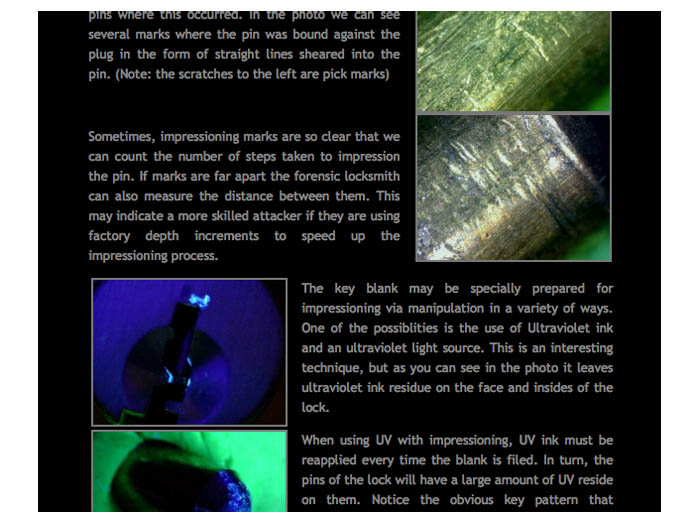 There is no such thing as opening a lock without a scratch, as all mechanical tools to do so will leave marks. The problem for people looking for marks is that they should be aware of all opening techniques and tools. Each tool or technique leaves a different mark, and some marks can be really really subtle! And since there are a lot of techniques (some more known then others!), the knowledge of the forensic expert should be very wide.
So I am always keeping an eye out for information on forensics, and recently received a link to http://www.lpforensics.com
It is a very nice source of information on this topic. Worth your time, so take a look …