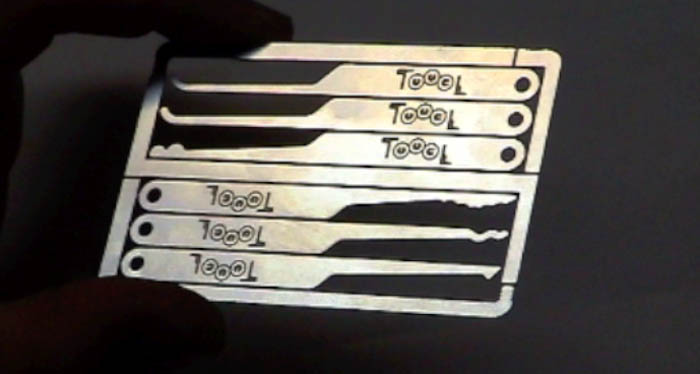 Babak Javadi of Toool.us did it again. He improved the design of the 'last hope' credit card size emergency pickset, and came out with a version 2.0. The previous set was just fine to me, but some people complained the metal was a little too thin (read: people were bending their picks). And the previous card was made and designed in a rush, and Babak could not incorporate all his ideas in it yet.
This has all changed in version 2.0 of the credit card sized pickset. Excellent quality steel, very nice serrated tensioners(!) and broken out picks can be put on your keyring.
Jos Weyers of Toool Amsterdam was kind enough to be the guinea pig and try the set for you. See him pick a toool competition lock with the new picks and rake open another one in this youtube video.