JimyLongs made a small batch of custom lockpicks and shared them with his friends to get feedback on the design and to make them better. I was fortunate enough to be included in the European distribution and testing of the picks.
The pick making process is pretty involved from selecting the right materials to endlessly simulating and tweaking the design. Jimy had the picks laser cut and it was not without issues. It turns out laser cutters can be too powerful and ruin the picks in the process. Furthermore Jimy build his own injection molding apparatus for the handles.
Let's have a look at the picks. 🙂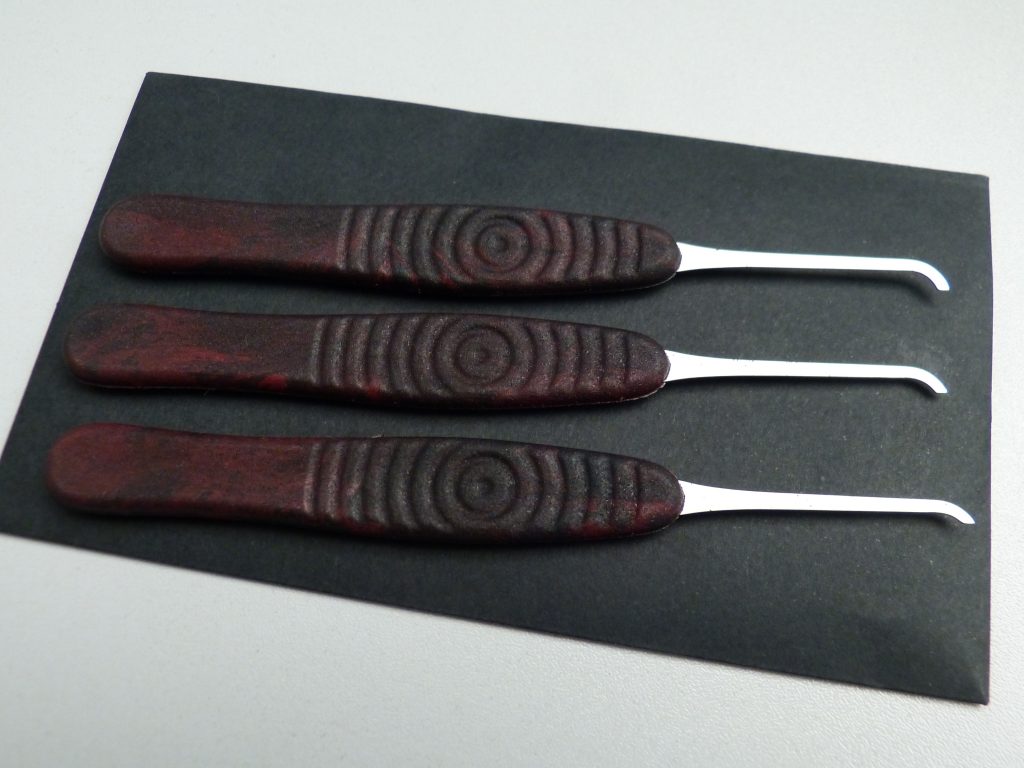 The set contains three picks; short, medium, and long hook in 0.5mm. The picks are full tang tempered & polished 1095 carbon steel with characteristics similar to High Yield SS 301.
I like the picks very much. They give great feedback as they are very stiff. No chance I'll snap the handles like I did once with a Southord Max (Sad image). Can't wait to bring these picks to a meetup and gather more feedback for Jimy.
To wrap this one up let's compare the profile of the long hook to other picks in my kit.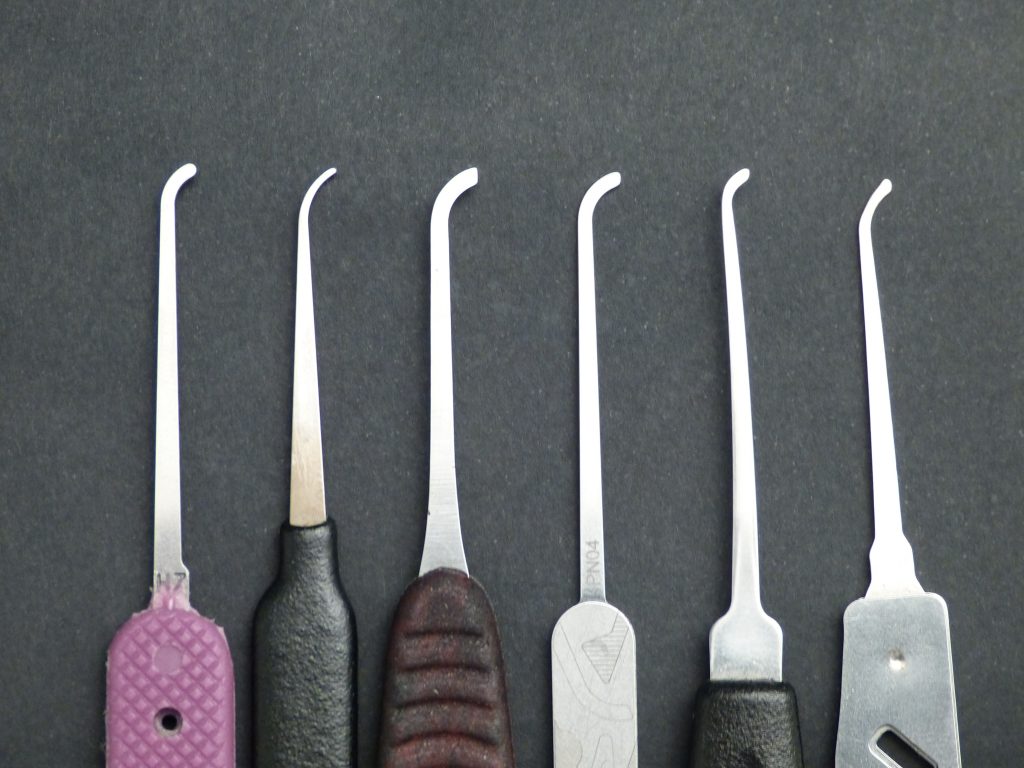 For me the thinnest profiles work best (LLT & SSDeV). Each of these picks have their uses.
That's all for this post. See you in the next one.
Photos CCBY4.0 Jan-Willem Markus Toool Blackbag.