As long as I am into locks (and opening them) I have had a fascination with 'restricted' keyblanks.
One of the systems you still see a lot here is the 'KB' series sold by Nemef (and made by CES). There is a range of twenty different profiles in this system, and in my impressioning kit I carry five blanks of each profile. Three keys are the long 'six pin' version and two are the shorter 'five pin' version.
Until last weekend. "DeciBell-120", one of the most loyal Dutch Toool members, showed me a trick. If you take keyblank number 14 of the CS20 series and cut away two grooves, the blank will fit all twenty profiles!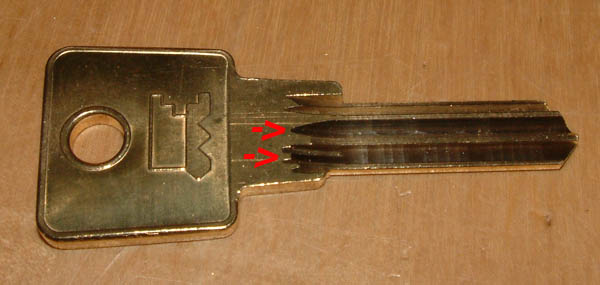 When I told my local locksmith he ordered a bunch of them, and over the weekend I put my keyway king to work. And now my impressioning kit is not as heavy as it used to be as I am carrying eight keys instead of one hundred …
If any of my readers are familiar with similar tricks/stories I would love to hear them 😉