There is a lot of people smarter then you. And most of them are dead.
At least that is my impression when digging trough the goldmines of
the USPTO (United States Patent and Trademark Office). Just search for
'Lock AND pick AND decoder' or other queries. The results are amazing.
Especially if you go back before 1950.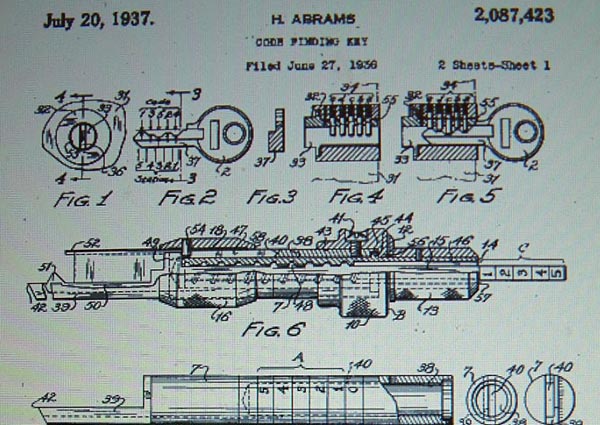 (lock decoder 1937 by H. Abrams)
Unfortunately it is not possible to save or print these pieces of
art. Or maybe I am just lazy and did not invest enough time. So I just
took advantage of the 'analog loophole' and took a picture of my
screen to show you what to expect on that site. For hours and hours of
fun and education visit: http://patft.uspto.gov/netahtml/PTO/search-adv.htm
Happy hunting!