Steffen Wernéry, chairman of the German sportgroup Ssdev, is a busy man
these days. He is organizing the German lockpick championships. And
that is quite a task. I know what it is like because I am responsible
for organizing the 'Dutch Open' lockpick championships. And it always
takes more time and energy as you might expect.
Anyway, the German sportgroup invites you and the rest of the world to
come and compete in their 'open' game. And who knows … you could be
the new German lockpick champion!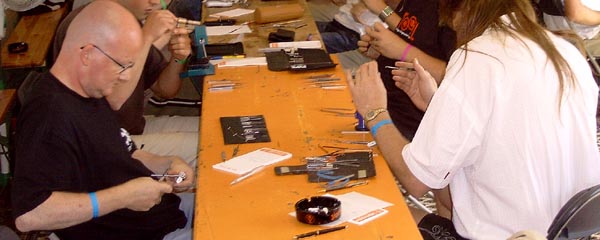 The location they picked is really wonderful: the worldfamous lock
museum in Velbert (Germany). This year the event is extra special
since it will be the tenth anniversary of the games and the seventieth
of the museum .
Hope to see you there October 14th and 15th (10 am to 6 pm)
Read more about the location, type of games, hotel arrangements etc in this invitation.