A little while ago I received some fancy looking opening tools. And normally when someone presents me an opening tool, I just grab one locks from my personal collection to try it out. But in this case I am sure I don't have the right locks for the tool. And to make things worse, Han Fey also does not have an idea what kind of locks these are used for…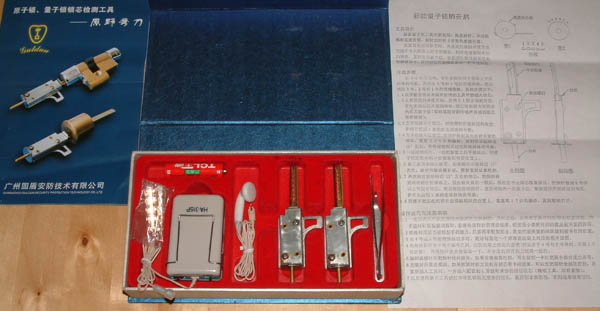 I must admit the tools look nice, and it is a real pity I do not have the locks that come with it to try them out. Too bad the manual does not mean much to me as my Chinese is still a little rusty …. So I can only guess how they work.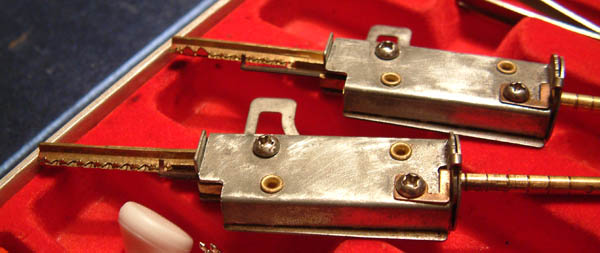 Personally I think it is some sort of 'decoder pick'. Turning the knob at the end of the tool moves a finger/lifter at the tip of the tool, and with it you can set (or feel) individual pins. The neat thing about this tool is that it's also a 'set up key'. Inserting small 'break away key parts' on the side of the blade will lift the pin to a specific position and keep it there. And by changing the inserts you can change the depth of this (set up) key. Most likely the idea is to use the included magnetic contact microphone to hear if a pin is under pressure or can move freely. After some fiddling around you will end up with a working key.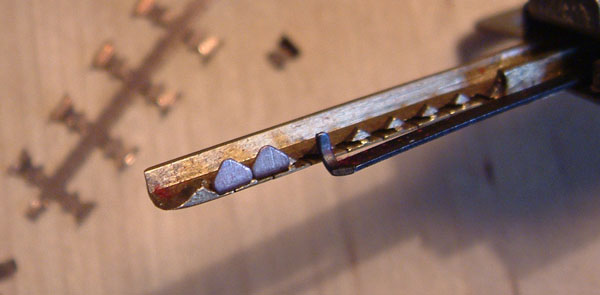 All in all an intriguing tool, and I can't wait to get my hands on one of those locks. If I ever do, I promise to shoot some video and share that here …
* Update 7-11: I send the tool to one of my loyal readers who has a couple of these locks. After playing around with the tool he will send it back including a lock. So I guess a video will show up here some day …