Jos Weyers got another notch on his guitar. He won the German impressioning championships in Hamburg yesterday. For those who know Jos this will not come as a surprise. And right after Jos came Arthur Meister. Arthur is as steady as Jos, just a fraction slower. And after six locks this adds up.
Jord Knaap turned out to be the surprise. Before this weekend he barely impressioned a lock, but after an evening of practice with the 'meisters' he managed to get into the finals and open all six locks. Scoring a solid third place!
Impressioning heavyweights Oliver Diederichsen and Dr. Manfred Bölker became fourth and fifth.
There was a time it was unthinkable to have a non-German people win these games, let alone the top three contain two Duchies 😉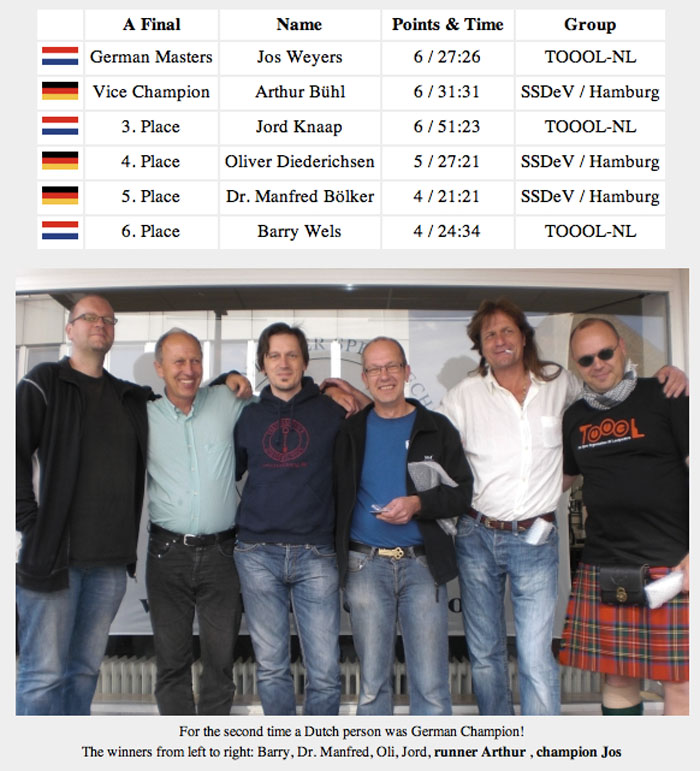 I knew I was not likely to end in the top three in this competition (due to lack of training) and scored a sixth place.
Thanks everybody for a great weekend!