There is a new highly detailed lock article (PDF) at Toool.nl. And the big surprise is that it is not written by Han Fey…
The person responsible is Michael Huebler, and the lock covered is a prototype (named Axis?) of a new Master padlock.
Michael did a fine job writing the article, and we are honored he wanted to publish it on Toool.nl.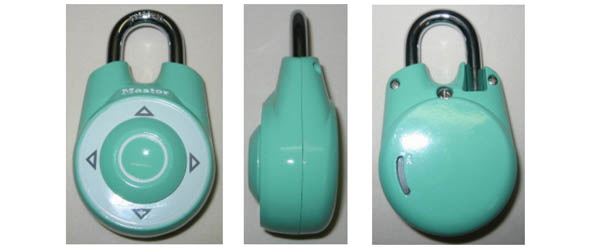 Intro:
Hi, my name is Michael Huebler, I'm a lock collector from Germany, and recently I was very lucky to receive a sample of a very interesting new padlock that is not yet available on the market – a combination lock from Master Lock® with a unique new user interface and a very clever mechanism inside.
Inspired by other papers on lock designs, such as the Abloy series by Han Fey, I decided to share the details of this nice piece of mechanical engineering with you, and I hope you enjoy reading about them as much as I enjoyed disassembling and analyzing the actual lock.
I would be very happy to receive your comments, corrections, or just a short note whether you found this paper interesting or helpful. You can contact me through http://www.lockpicking101.com/ where my user name is 'mh'. You can find the most recent version of this paper at http://toool.nl/. Thanks for your interest!
(* BW:or you can leave your comments on this weblog)