Faithful readers of blackbag know that if I am neglecting my blog only when I am really busy. Somehow this always seems to happen at the end of the year (last year I even closed the blog for a couple of weeks). But I will not do that this time.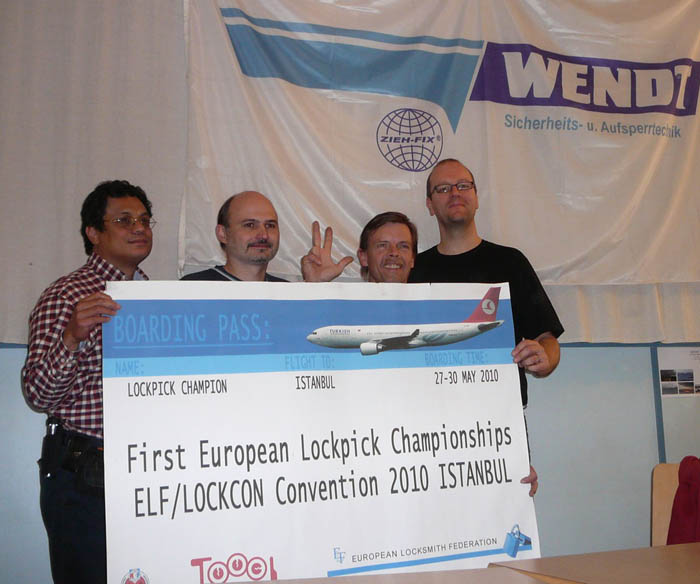 Here is my delayed blogposting on the German 'Handopening' championships. It was won by … (you could have guessed it): Julian Hardt. Imagine: he won three out of five games he competed in to win a ticket to the ELF European lockpick championships and LockCon. I only hope for Julian he did not peak too early and will also win some prices in Turkey …
In the German games, it works a little different then in any other competition I know. The attendees need to bring their own lock to the competition and pick it in five minutes. If they succeed they are allowed to compete in the games and try to pick the locks from the other contestants. For these other locks they get fifteen minutes. If you did not pick a lock in this time you will get some extra seconds as a penalty added to the fifteen minutes. Julian brought an ASSA Twin 6000 to the games. Up to this date nobody has been able to open it besides Julian …
And since Julian won the handopening games, the ticket goes to the second place winner: Gerhard Hepperle. Gerhard is a very experienced picker who always ends up high in the list of champions. There will be an update on 'Turkey' real soon now. Hopefully within one week (two weeks max)….