I have seen quite a number of Lips Keso keys, but the image Han mailed me yesterday did cause me to raise an eyebrow …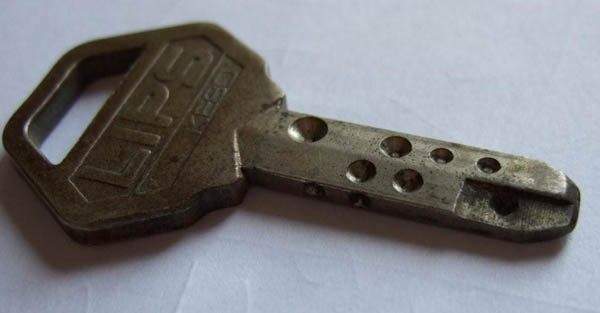 What you see here is a dimple key with a part of the tip milled out (flattened). Han tried to insert a normal blank key, but that would not go in all the way. The lock really 'checks' for the key to be flat on the tip.
At first this really puzzled Han, but when asking around he learned that this was done for large master key installations when they ran out of combinations. (imagine, fifteen pins and four possible depths per position … that must have been some master key system!).
This is a pretty old system, yet it is interesting to still learn new things about it ….