LockCon 2018 was another success. For the second time at Kasteel De Berckt, for the first time completely sold out. We had a lot of repeat visitors of course, but also some newcomers. People from the US, Canada, Germany, the Netherlands, Belgium, France, Italy, Switzerland, Finland, the UK, Australia, New Zealand and possibly some countries I am forgetting now joined us for a three day event filled with lectures, workshops, competitions and of course networking (meeting new people over a beer, reconnecting with others, swapping locks and techniques).
The BBC was present to shoot some footage for an upcoming One Show.
I would like to thank our sponsors, who made the event possible. Abus sponsored all the C83 cylinders and the brass keyblanks used in the impressioning competition. They certainly know what they are doing, the bitting was perfect for the game. Multipick and Sparrows Lockpicks gave away some fantastic prizes for all of the winners. They both have some interesting new gear, be sure to take a look. Paclock made wonderful engraved padlocks for all the winners, in different colours. M&C, Tokoz and EVVA sponsored locks as prizes and for the competition. Spoox sponsored picks and pick holders. Thanks!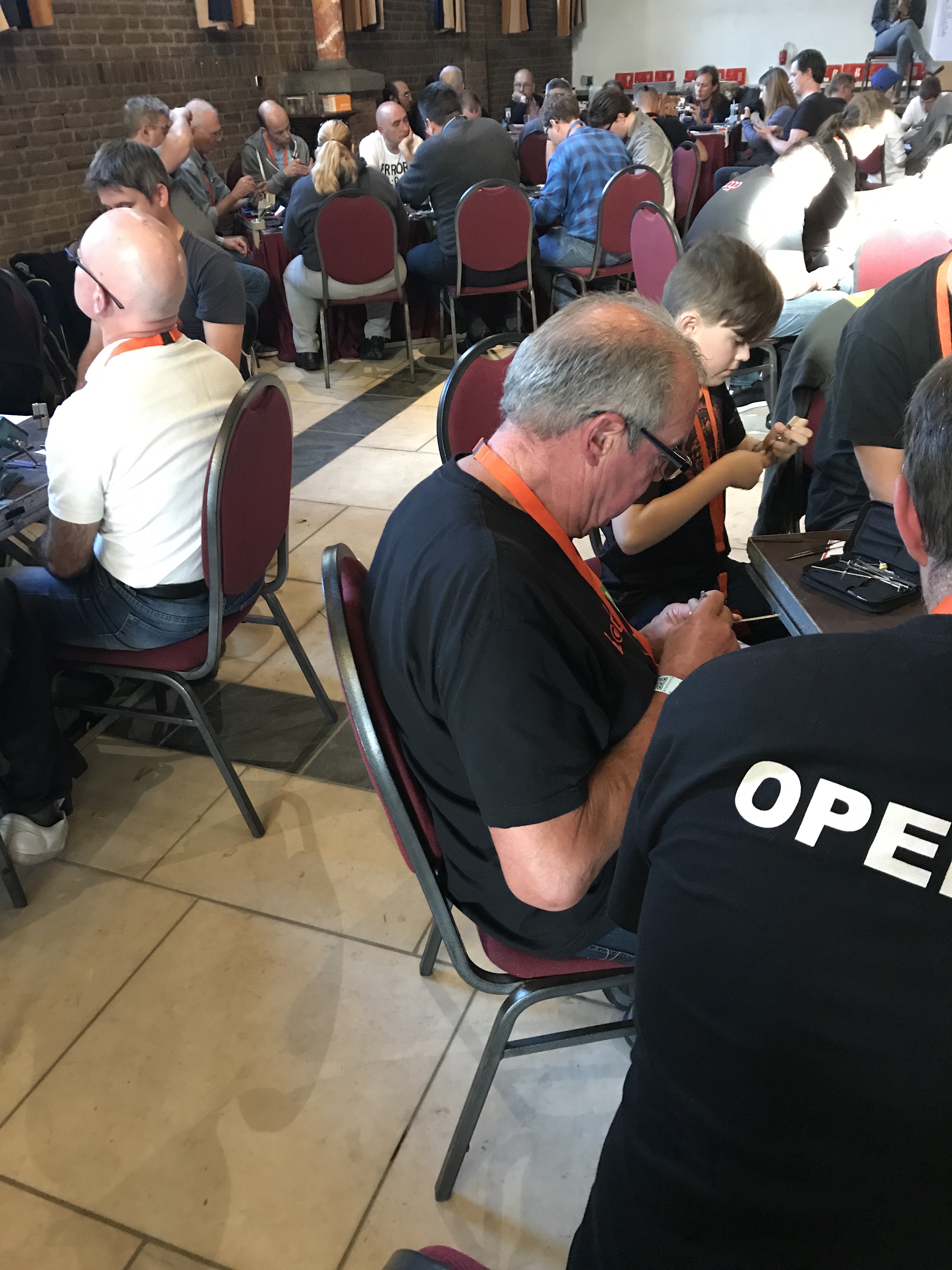 Picture by Sarah