In the current Tool rhythm, we have one meetup a week. Both the Amsterdam and Eindhoven meetups are Bi-weekly, where we planned to have one meetup a week. We come together to discuss lock topics, compete in the Toool competition, and generally have fun picking locks.
In this post, I'd like to share pictures topics and projects that have come across at Toool meetups.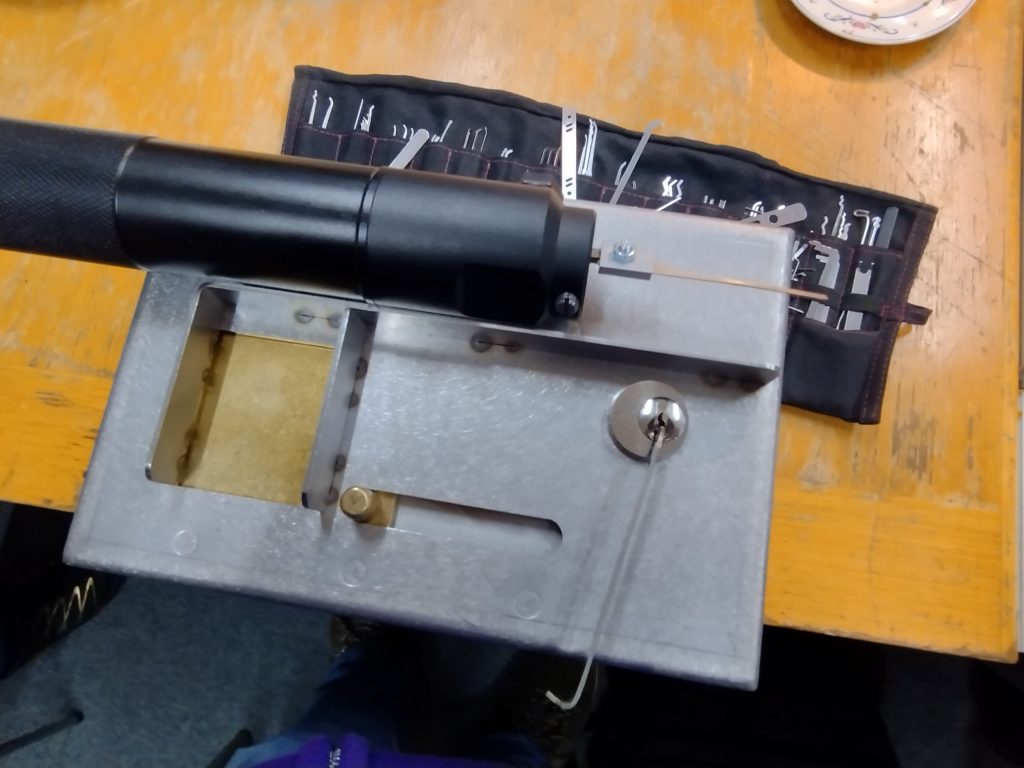 A locked coin safe was brought to the meeting. Due to the construction of the box, the lock was a very difficult to put torque on with a turning tool. We succeeded in opening the lock several times, and had great fun picking the lock in literally seconds with an electronic pick.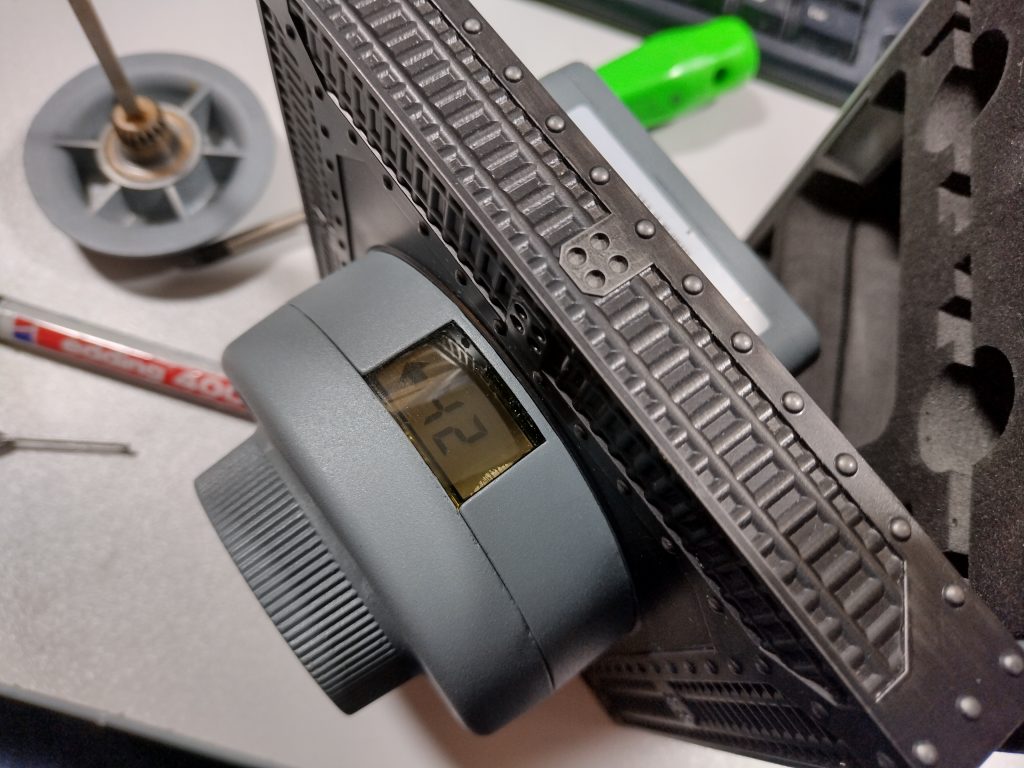 Once in a while, we receive donations from community members. This Sparrows vault was donated to us with the request for an upgrade to the lock, as the original served not enough of a challenge. We complied, and mounted a Kaba Mas X0 Electronic lock on the Vault.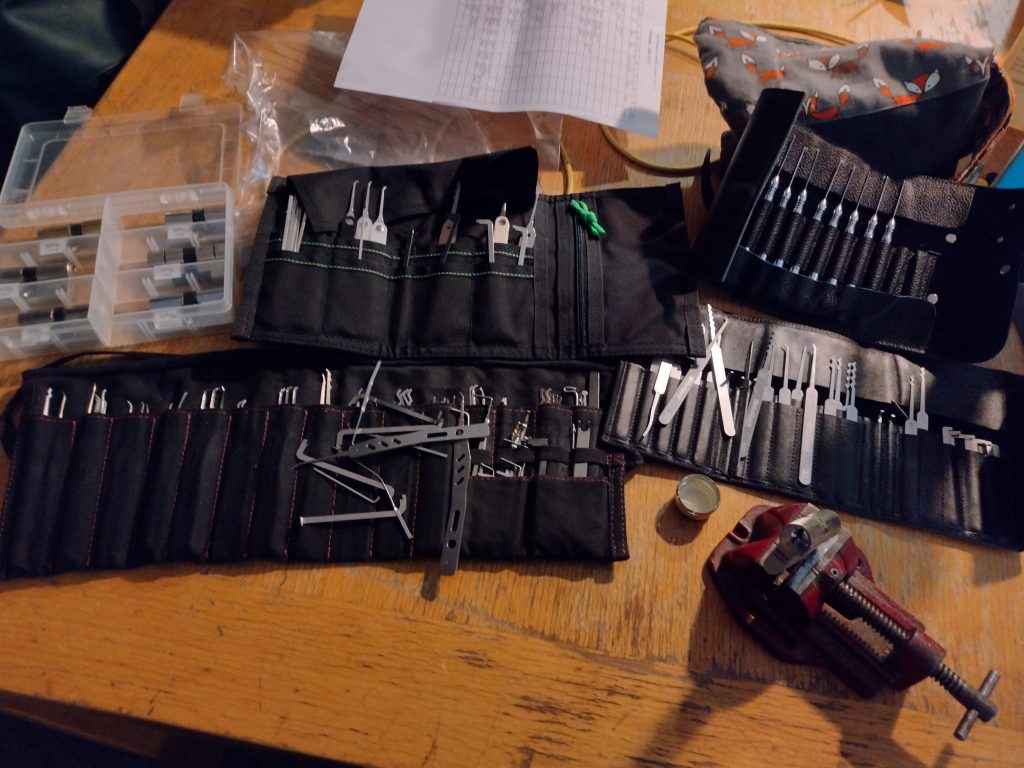 Everyone has a go-to pickset, one which is a mix of everything. We also bring Sunday's best to dedicated sets. For example, Moki makes great picksets, which are even better with homemade handles. Or a shiny Multipick set, be it dimple or a dual-gauge set designed by Christina Palmer. Where the only part staged about the photo is to have all the sets neatly displayed.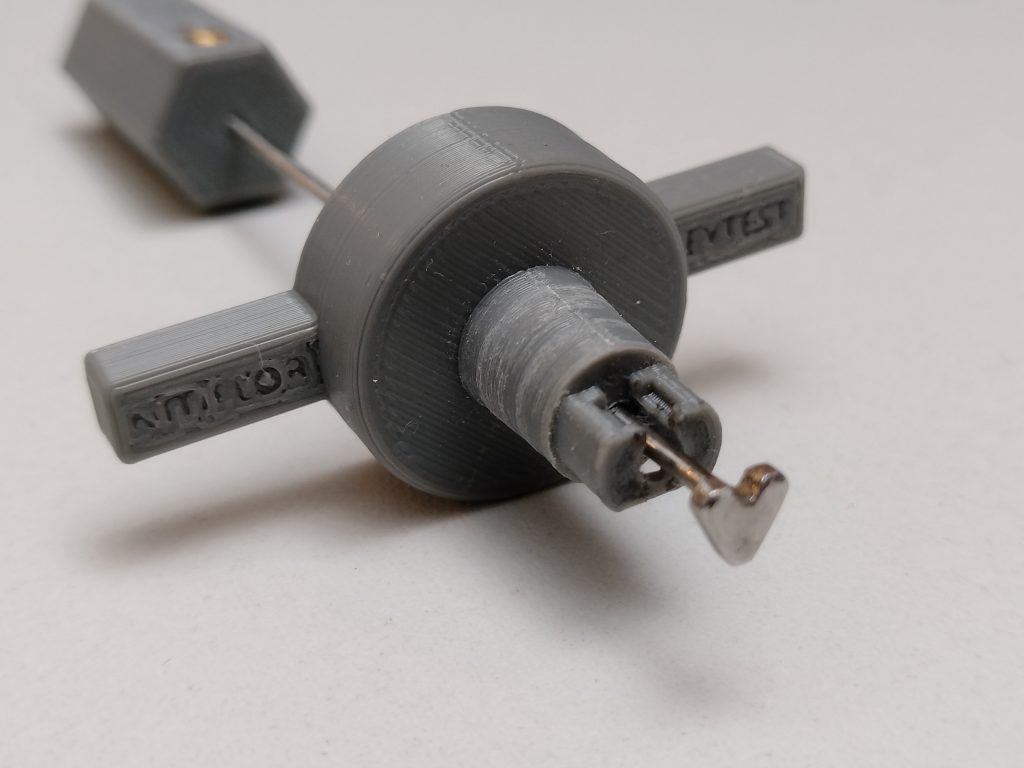 We went to the Association des Crocheteurs de France conference in December 2022, and brought back a few tools and picks from France. We attempted to pick the Polox-5, and Fichet F3D. Both attempts made possible by the incredible work of Nitiflor, who designed and 3D printed these picks.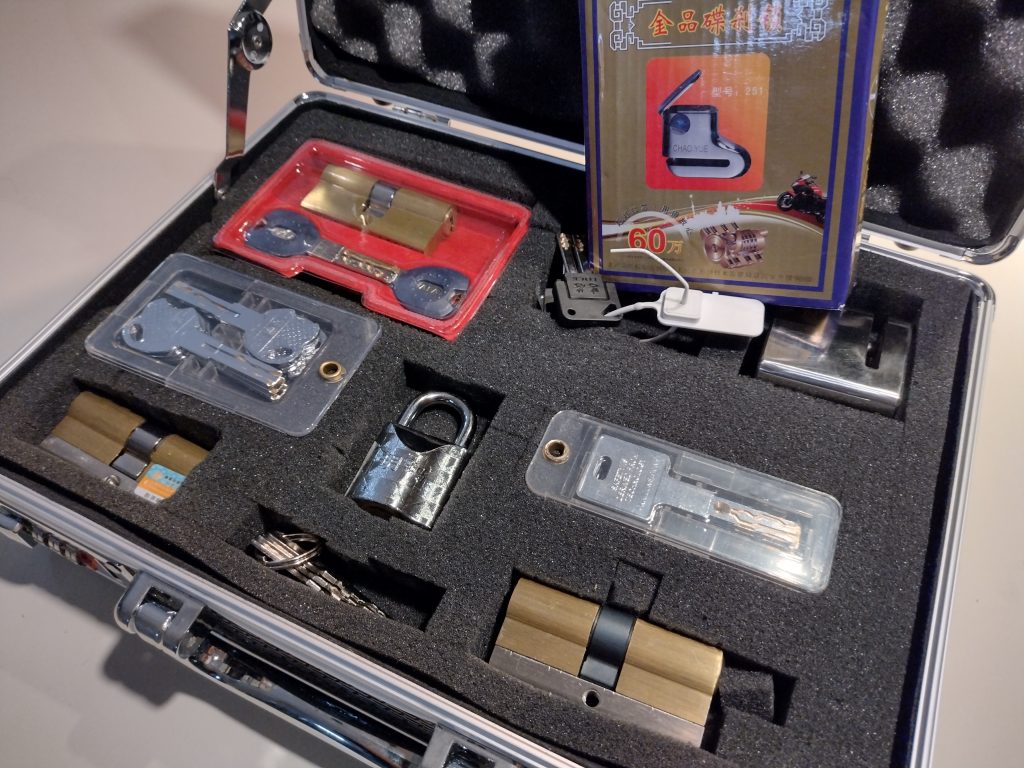 Jos brought a suitcase with Chinese locks, which was gifted to him for organizing LockCon 2016. At the time, these locks were unobtainable, and information sparse. The mechanisms are very intricate with 50-element wafer locks, and cores with continuous rotation similar to the Yuema 750, an implementation we have yet to see used in Europe.
If this blog sparked interest in lockpicking, or if you have been picking and would like to join a meetup, please contact us. We are always welcome to new people, be it to teach the basics or to share advanced tricks. https://toool.nl/Gatherings