Post by: Jan-Willem
I've recently acquired ~20kg lockpicks, 4000 lockpicks. These where sold by a scrap metal dealer on eBay. As why he had them I can only guess. He did well for not scrap these. The picks are a bit rusty and need work to be useable. As you can imagine cleaning them all by myself will not be fun. There for I decided to sell most of them and give some away. (Yes, this project is not what a sane person would attempt.)
I've sold bags of 500g at LockCon. Most will be used at lockpicking villages around Europe. With the remaining picks I've created grabbags of about 250gram (50 picks) for the Dutch Hackerspaces. Because every Hackerspace needs lockpicks.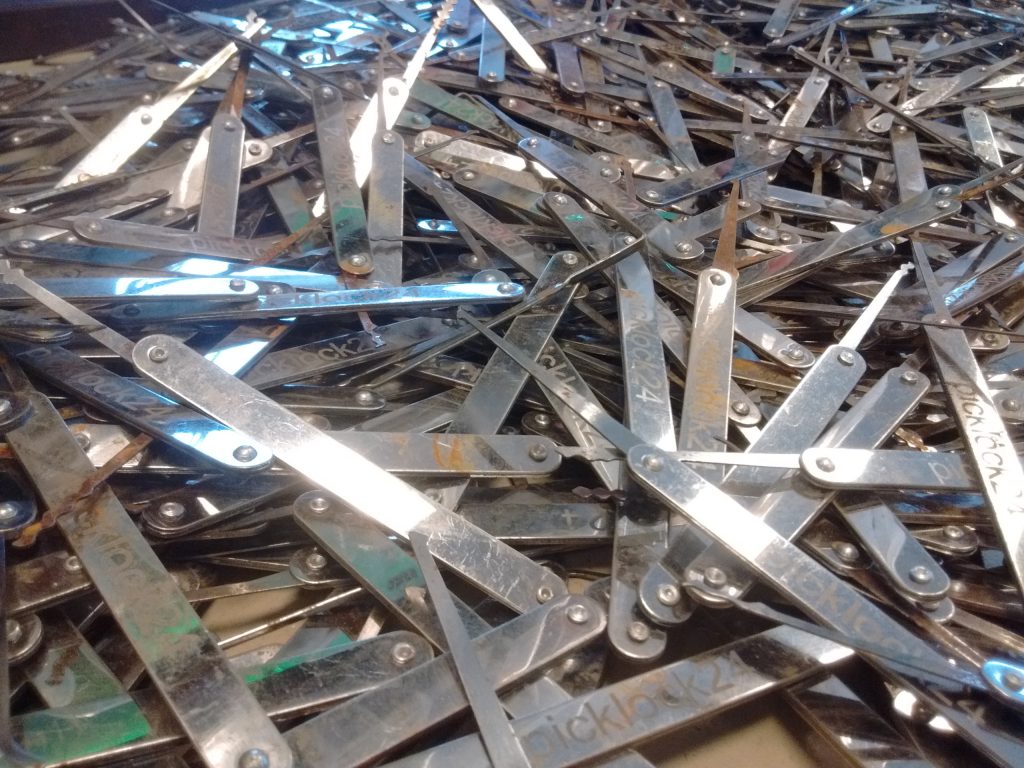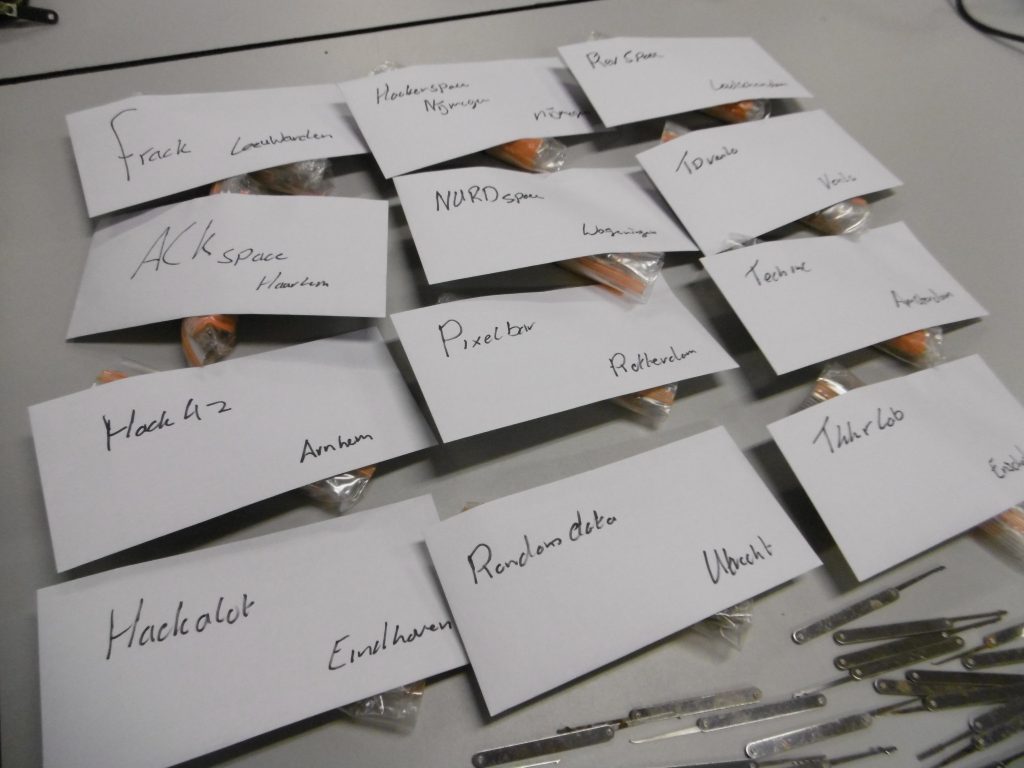 The full story can be found on: https://bitlair.nl/Projects/Lockpicks_for_Dutch_Hackerspaces Happy picking!