After winning the lockpicking competition in 2014, the folks of Toool US were kind enough to sponsor a plane ticket to the event in de USA in 2015. Since I couldn't use it, they said they would get me something else instead. That finally arrived in the form of a small suitcase labeled "Thank you for LockCon 2016". Jos got a similar case. Thanks guys!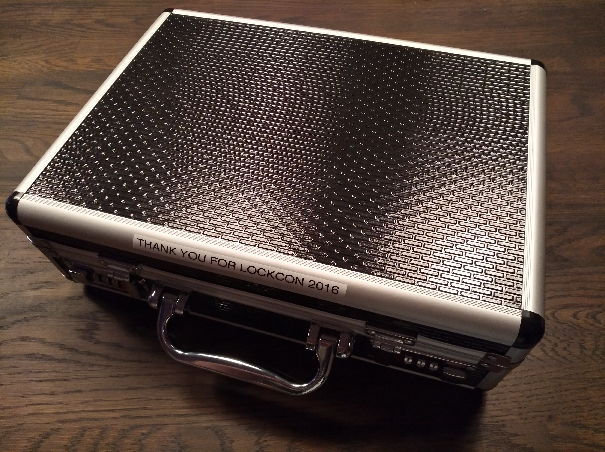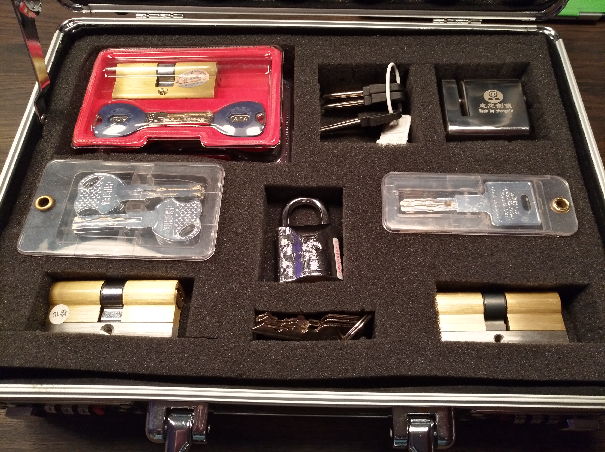 In it is a collection of Chinese locks. The first one (marked AFA) has two rows of dimples, 10 in total, and a wavy line. The lock is typical Chinese in that it comes with two keys that are used during construction, and several (in this case 5) user keys that are seperetely packaged. A special programming key is used to disable the construction keys and enable the user keys.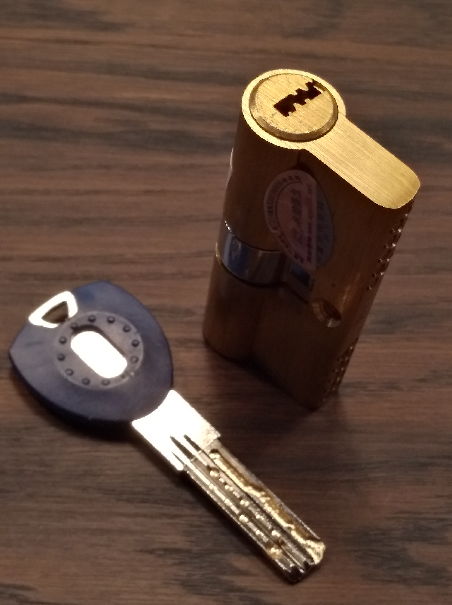 The second one does not seem to be reprogrammable. It comes with six keys and it is one of these Chinese locks that has a free spinning plug. The key connects the two parts of the plug, allowing the lock to operate.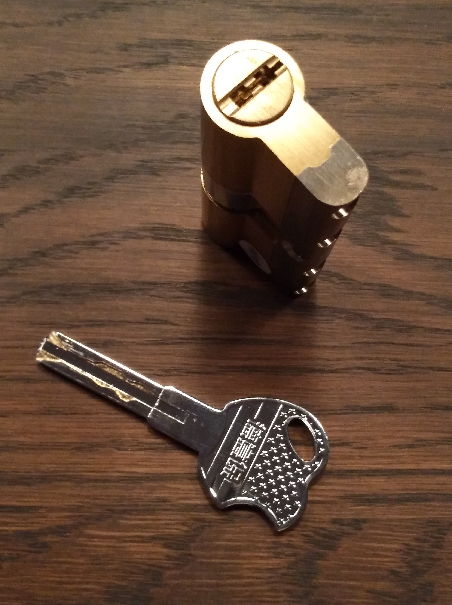 The next lock is a padlock with a 'smiley' key profile. There are pins on both sides.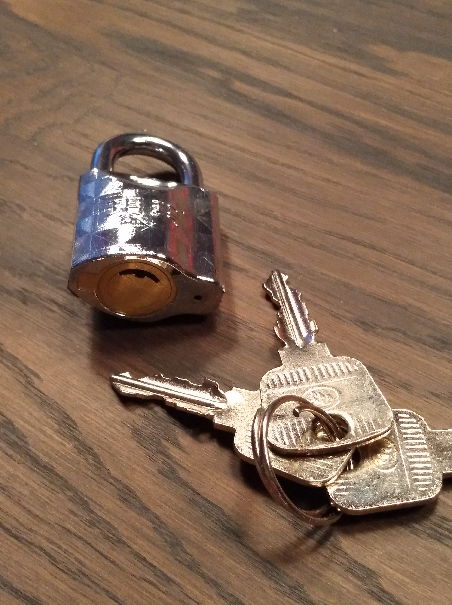 The next lock is a cilinder that again has two construction keys and a closed box that holds the (six) user keys. There is no reprogramming key: any user key will do. The construction keys have a slit at the end of the key, the user keys do not. This cilinder has a quite nice looking anti-breaking element, as has the free spinning lock. On the key we read "safety is derived from technology, Kailusidun".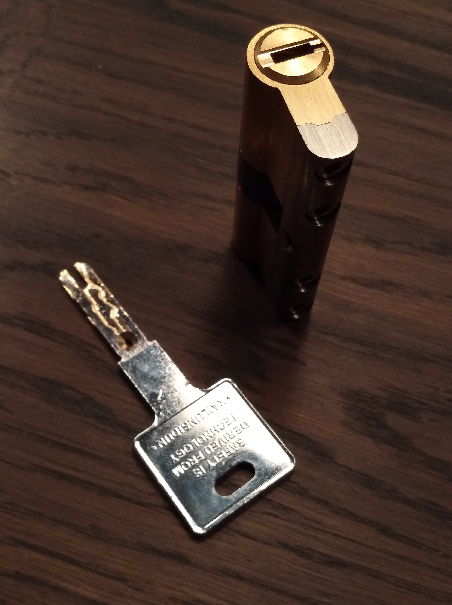 The last lock is a padlock made by Zhongxin. The key has two rods and the lock has two holes. The key does not rotate, it needs to be inserted after which a button on the lock can be pushed to unlock it. Removing the key locks the lock again.