Visitors of Toool are being treated well lately.
First there was the article on Master's new Axis padlock by Michael Huebler, and now there is a new article by Han Fey.
ASSA's TWIN sidebar system makes it very difficult to pick or otherwise manipulate the lock. Combined with it's extreme tolerances, the lock it is one of the higher quality locks on the market. And one of my all time favorites.
As always, Han covers the lock deeply, answering many questions. Questions you did not even knew you had ….
I hope you enjoy assa-twin-part1.pdf (2 MB) … I know I did!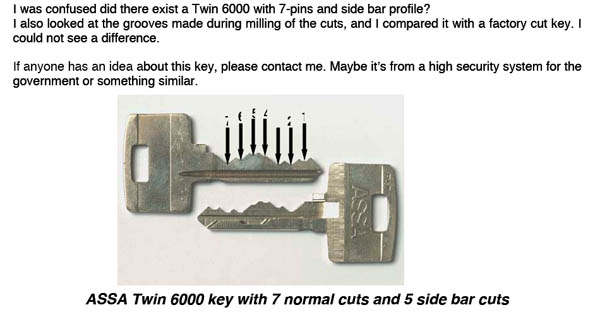 And Han does have some questions too … who knows more about a seven pin version of the lock?
(* Update: fixed broken link)